The 4th grade is enjoying their embryology lessons each week. Last week we set the eggs in the incubator. This week, we tested the strength of the shells . We had two students and Mr. Hovland stand on the eggs to see how much weight they could hold.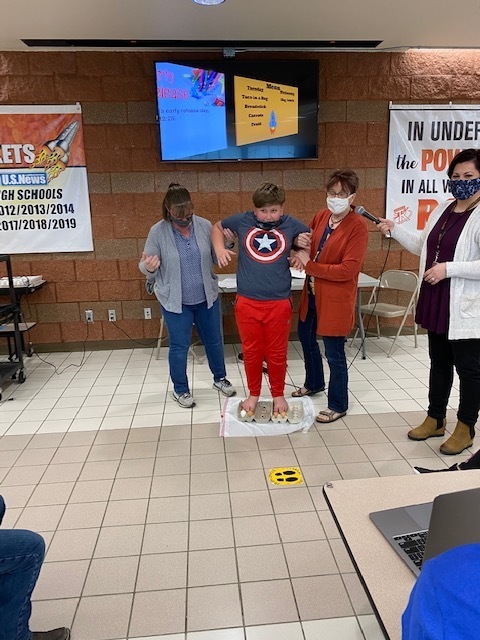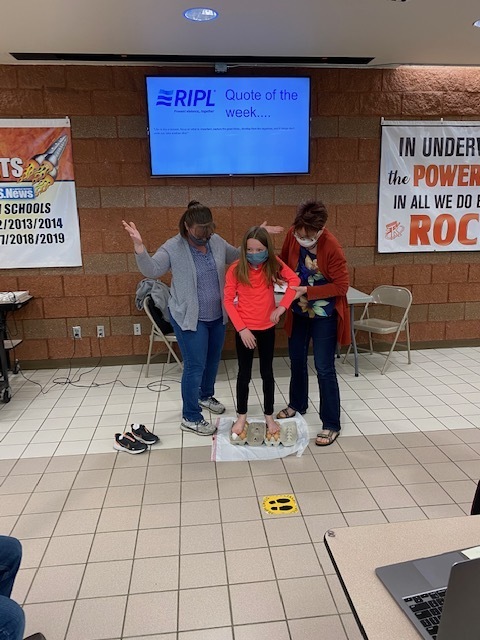 Basketball awards were awarded Monday, April 19. Girls Basketball Awards: Lydia Baker - Academic All State Josey Bugbee - All Conference, Captain, Asist Leader, Rebound Leader, Steals Leader Ezrah Baker- Most Improved Moraes Bugbee- All Conference, MVP Defense Brooke Hovland- All Conference, Captain, Rocket Award Ruby Dahlen- Captain Liz Lukken- All Conference, Team MVP Boys Basketball Awards: Cole Peterson- Most Improved Joey Kupfer- Co-MVP Defense Krosby Aasness- All Conference, Most assists, Most Rebounds, Most Steals, MVP Evan Lundgren- Co-MVP Defense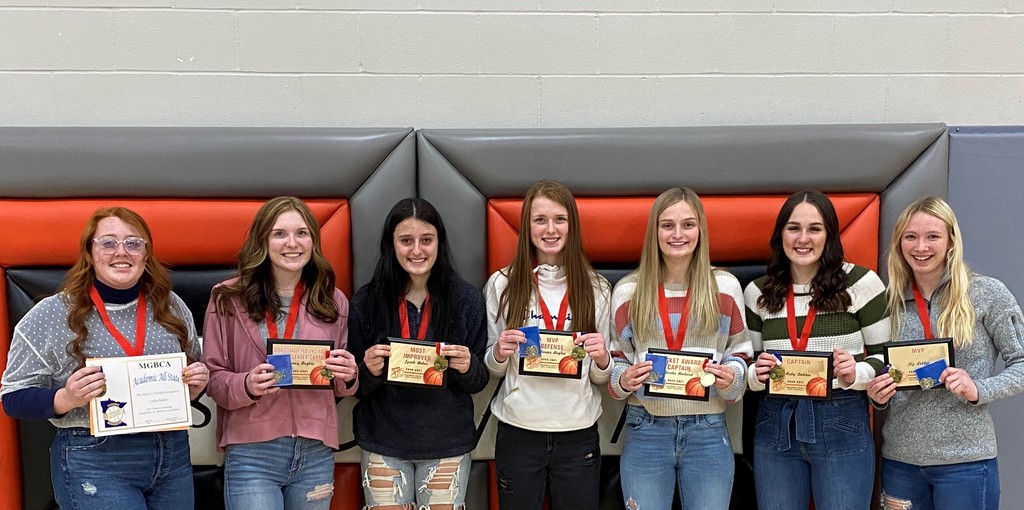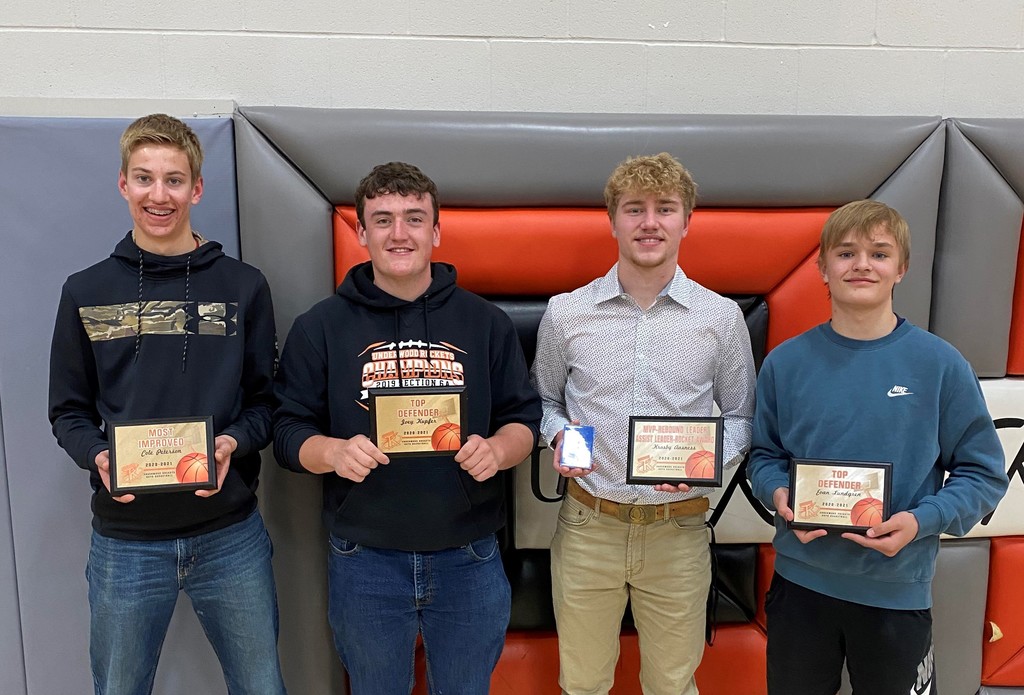 UHS's Speech Team had an excellent showing at the Section 6A Speech Tournament yesterday qualifying three students for the State Speech Tournament. FIVE Rocket Speakers advanced to the final round of the section tournament with Libby Nelson earning Prose Champion, Tyler Herr earning Storytelling Champion, Hannah Radzwill earning 3rd place in Discussion, Cole Peterson earning 5th place in Extemporaneous Speaking and Rowan Finseth earning 5th place in Extemporaneous Reading. Libby, Tyler and Hannah move on and will compete in the State Speech Tournament on Saturday, April 24! Congratulations to ALL of our speakers and Good Luck at State to Libby, Tyler & Hannah.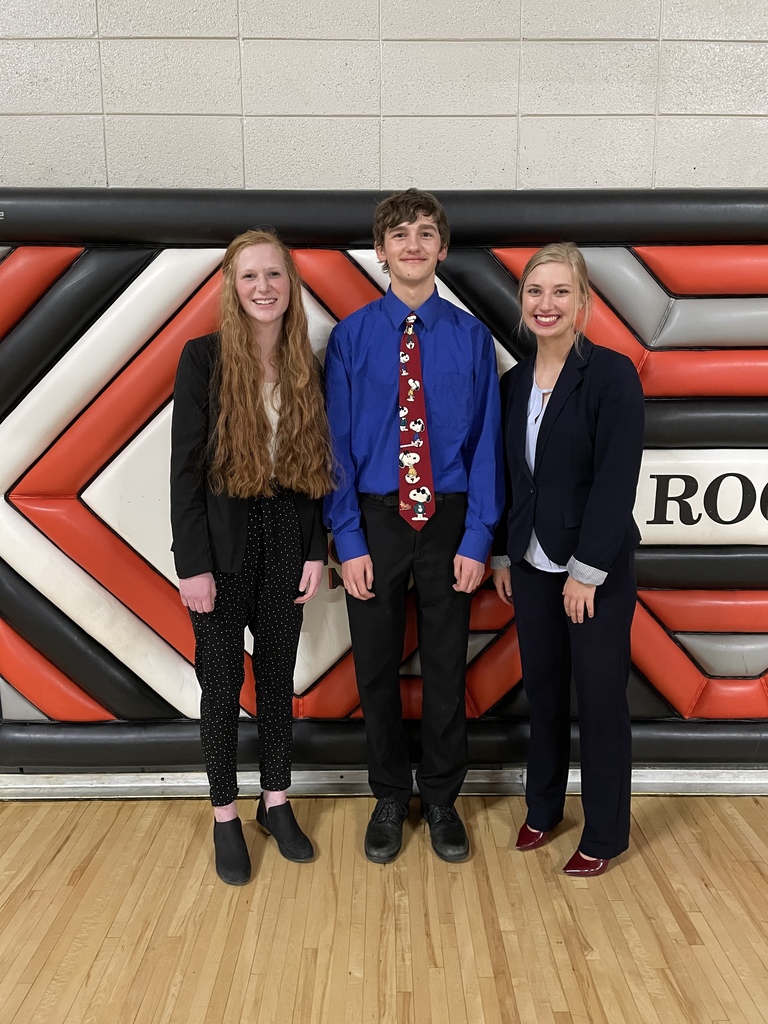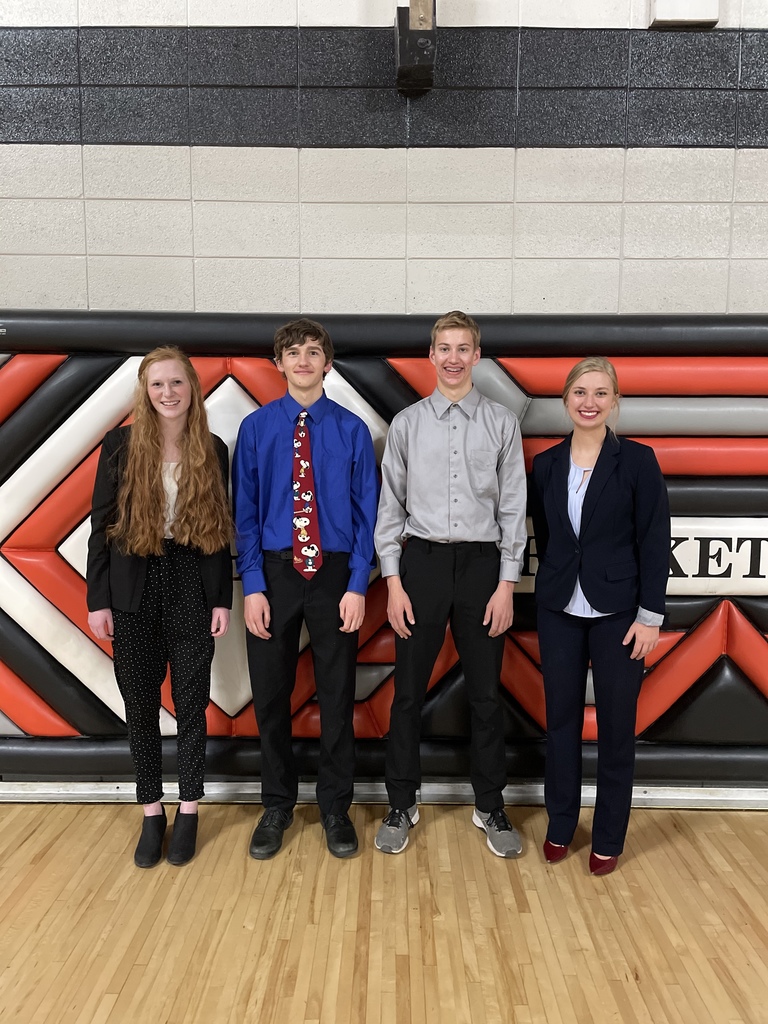 Underwood 5th Graders from Mr. Rogers classroom were pretty excited and proud to show off their volcano projects by testing their project's eruption capabilities. Definitely a great "hands on" learning experience for these students.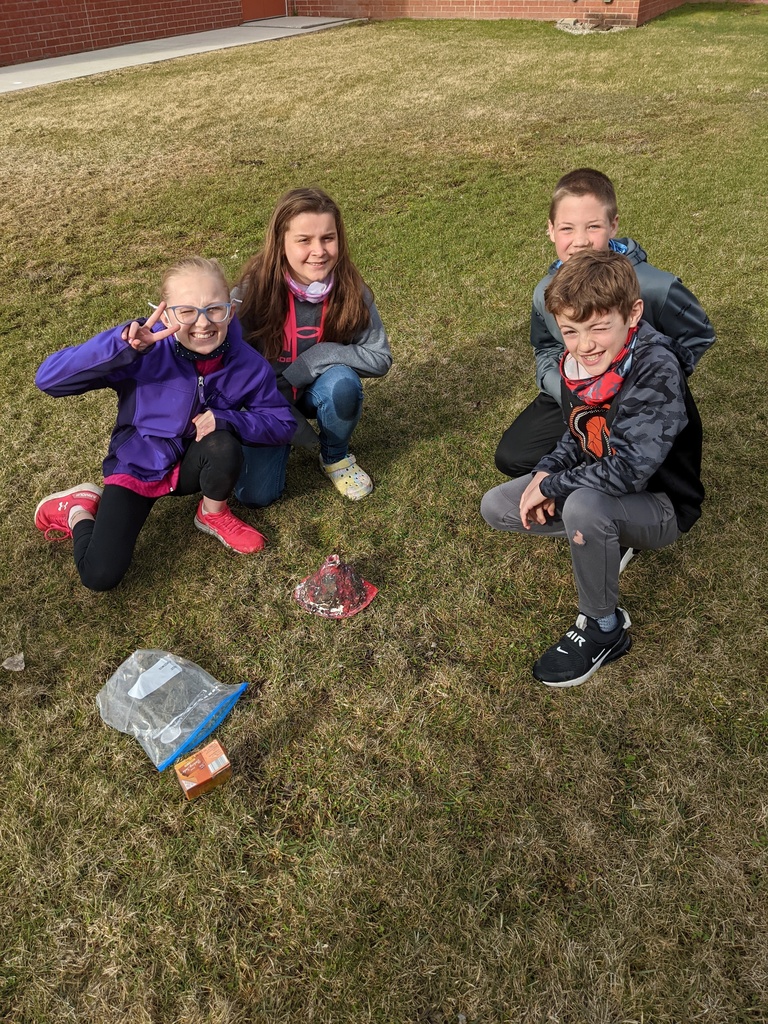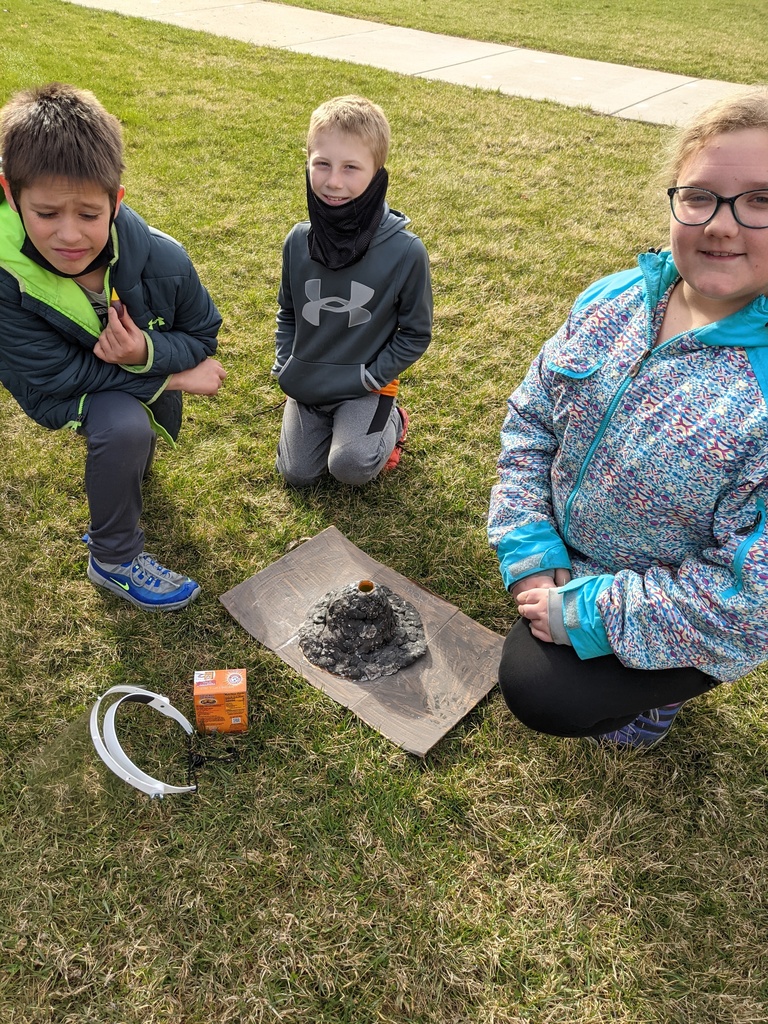 The UHS Speech Team is ready, raring and most importantly well-prepared for Section Tournament action today. Best of Luck to all of our Rocket Speakers👍👍.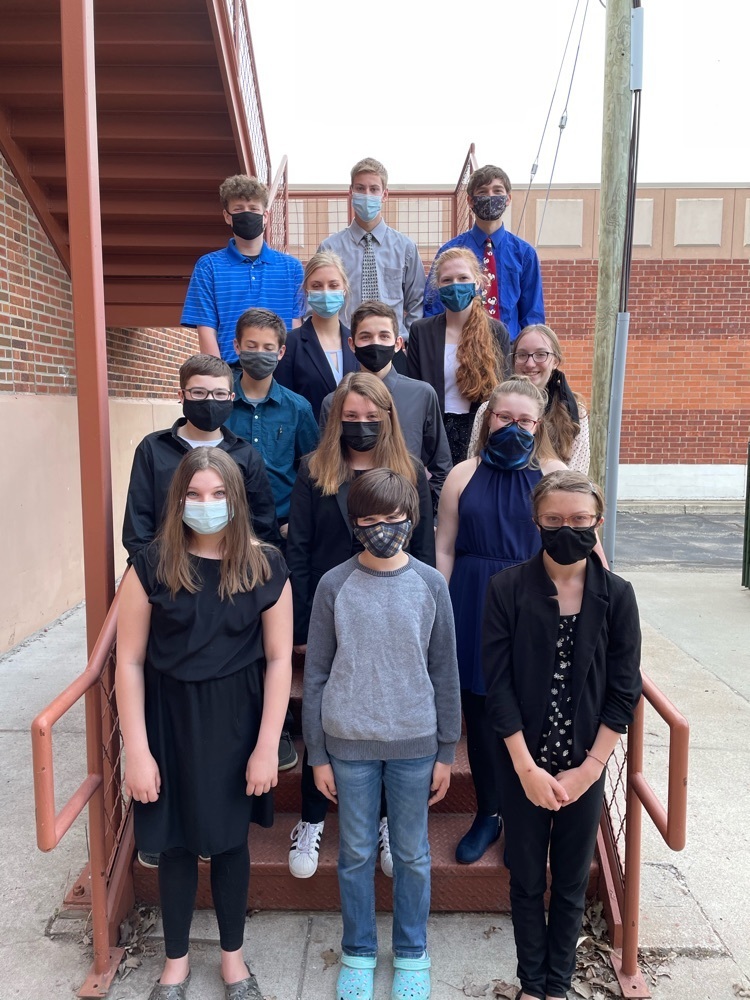 Congratulations to the UHS Speech team! The team placed 2nd as a team at the Subsection 22 Speech Tournament last Friday. Students placing in the top 6 and advancing to sections are: Hannah Radzwill 2nd in Discussion, Isabella Overgaard 4th in Drama, Carlie Poser 7th place (1st alternate) in Drama, Rowan Finseth Champion in Ex. Reading, Kaily Burgau 2nd in Ex. Reading, Emily Knutson 3rd in Ex. Reading, Cole Peterson Champion Ex. Speaking, Soren Floden 2nd in Ex. Speaking, Mason Hoyt 3rd in Ex. Speaking, Kale Rich 3rd in Great Speeches, Isabella Dlouhy 6th in Humor, Kallyn Grove 4th Original Oratory, Irene McDaniels 3rd in Poetry, Tucker Fick 4th in Poetry, Libby Nelson Champion in Prose, Mikah Barfknecht 6th in Prose, Tyler Herr Champion in Storytelling and Gabe Lindstrom 3rd in Storytelling. These speakers will compete on Saturday in the Section 6A Speech Tournament. The top 3 speakers in each category will advance to the MSHSL State Tournament!

Congrats to Underwood School's Brian Hovland on being selected to serve as an Assistant Coach at the upcoming MN State All-Star Football Game.  A very deserving honor for our very dedicated and hard working coach, AD and Dean of Students.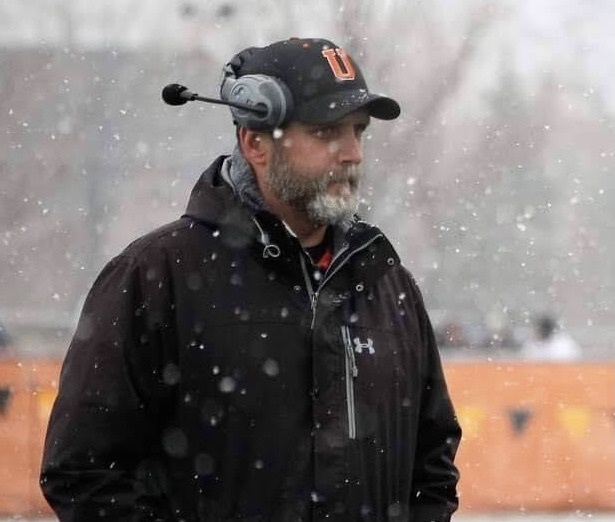 Kindergarten enrollment forms for this fall are due in the main office by next Friday, April 16. Any questions, please contact the school office at 218-826-6101.
It was a beautiful day at the prairie! Underwood 3rd graders helped restore the prairie at Prairie Wetlands Learning Center by planting seeds they harvested last spring.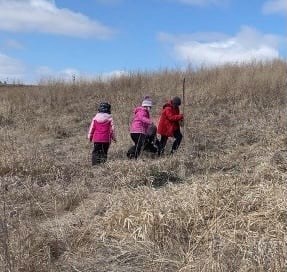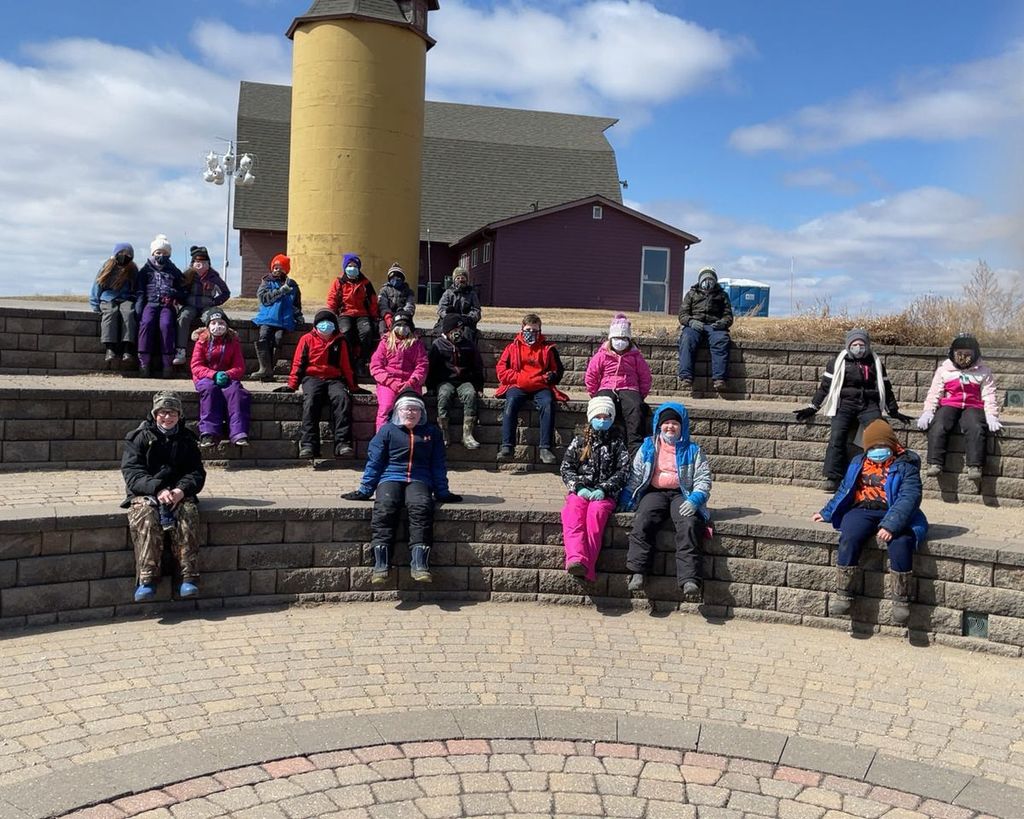 Lady Rockets battle hard but come up short to a very good Henning GBB Team, losing 58-45. Congrats to our GBB Team & coaches on a GREAT season, with special kudos to our three seniors Brooke, Ruby & Lydia who played their final game as a Rocket. Proud of all our girls!!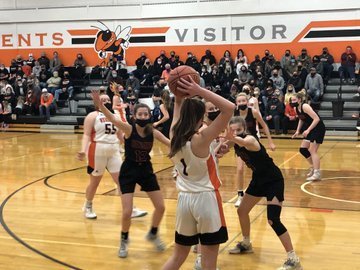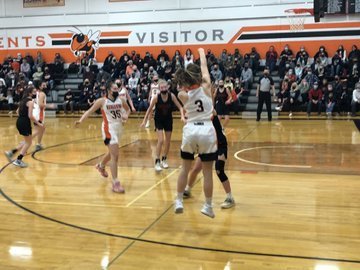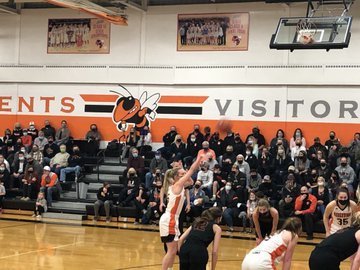 The Underwood 4 yr old Preschool had a great day exploring and playing at Otters Cove in Fergus Falls last week on their field trip!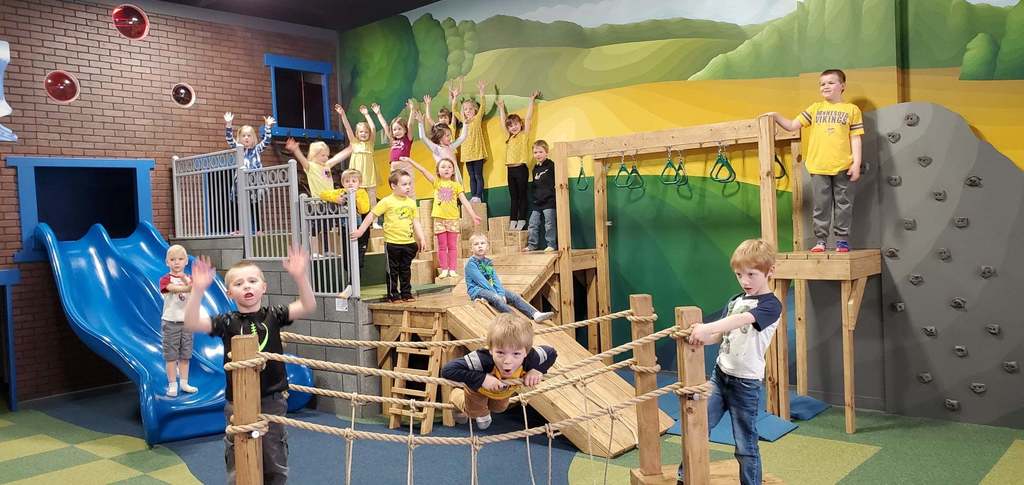 Underwood BPA students competed in the virtual State BPA competition last week, which culminated in the Grand Awards session on Saturday, March 13th. All ten of Underwood's members advanced to the State competition via the regional competition held earlier in the year. These 10 members competed in a total of 16 contests during the state competition. We are proud to announce that Libby Nelson is advancing on to the National BPA competition to be held in late April. Her contest area is Health Administration Procedures. Good luck at Nationals! Other members recognized as finishing in the top 9 were Tyler Herr (Prepared Speech), Emma Marfell (Financial Math and Analysis), Emma Marfell and Reese Richards (Broadcast News Production Team), and Kaily Burgau (Medical Terminology Concepts and Business Meeting Management Concepts). Congratulations to all the BPA members for a great year. Special thanks and congratulations go out to our seniors this year: Joey Kupfer, Libby Nelson, Emma Marfell, Lydia Baker, Reese Richards, and Gunnar Lewis.
It's Kindergarten enrollment time in Underwood for fall. If you need an enrollment packet call the school office.

Rocket GBB dominate play in the first round of section play. The Lady Rockets defeated Ada-Borup 76-40.