The Underwood School District and the Otter Tail County Sheriff's Department are excited to announce a partnership that will provide a School Resource Officer at Underwood School for the 2022-23 school year. At the Underwood School District Board meeting on Monday June 13, the Underwood School Board approved an agreement with the Otter Tail County Sheriff's Office for a School Resource Officer (SRO). The SRO will provide an added layer of protection to current safety protocols in place, as well as build relationships with the students, staff and visitors to the Underwood School. "I am excited for the partnership with the Underwood School with the addition of the SRO. I want to thank the Otter Tail County Board of Commissioners as well as the Administration and Underwood School Board Members for their support of this added position. School safety remains a priority and the Sheriff's Office will continue to work with the Underwood School to ensure that we are providing the best service possible to keep all students, staff and visitors safe." -- Sheriff Barry Fitzgibbons. Outgoing Superintendent, Dave Kuehn and incoming Superintendent, Jeff Wilson, echo the comments of Sheriff Fitzgibbons regarding the high priority of the school district and the OTC Sheriff's Department to provide the best possible plans and resources to ensure student and staff safety at Underwood School. The school district is very excited about this opportunity to partner with the OTC Sheriff's Department and appreciate the continued support from Sheriff Fitzgibbons, his staff and the Otter Tail County Board of Commissioners. Dave Kuehn, Superintendent

Rocket Golfers competed at Day 1 of the State Tournament today. On a very hot and windy day, state golf qualifiers Amber Frigaard, Hudson Risbrudt & Trevor Swonger did battle with the Pebble Creek Golf Course in Becker MN. Amber finished the first day with a 102, Hudson finished with a 95, and Trevor finished with a 81. Trevor is currently in 13th place, eight strokes out of the lead going into tomorrow's Day 2 and final day of the State Tournament. Best of Luck to our State Golfers as they compete in the final round of the MSHSL State Tournament.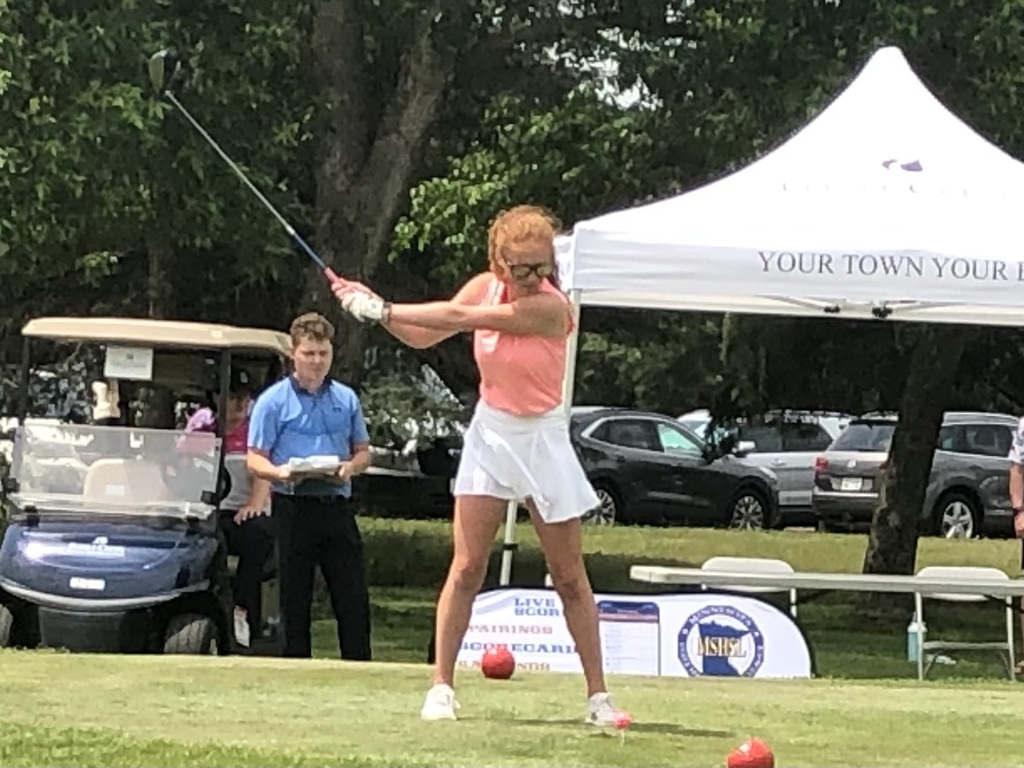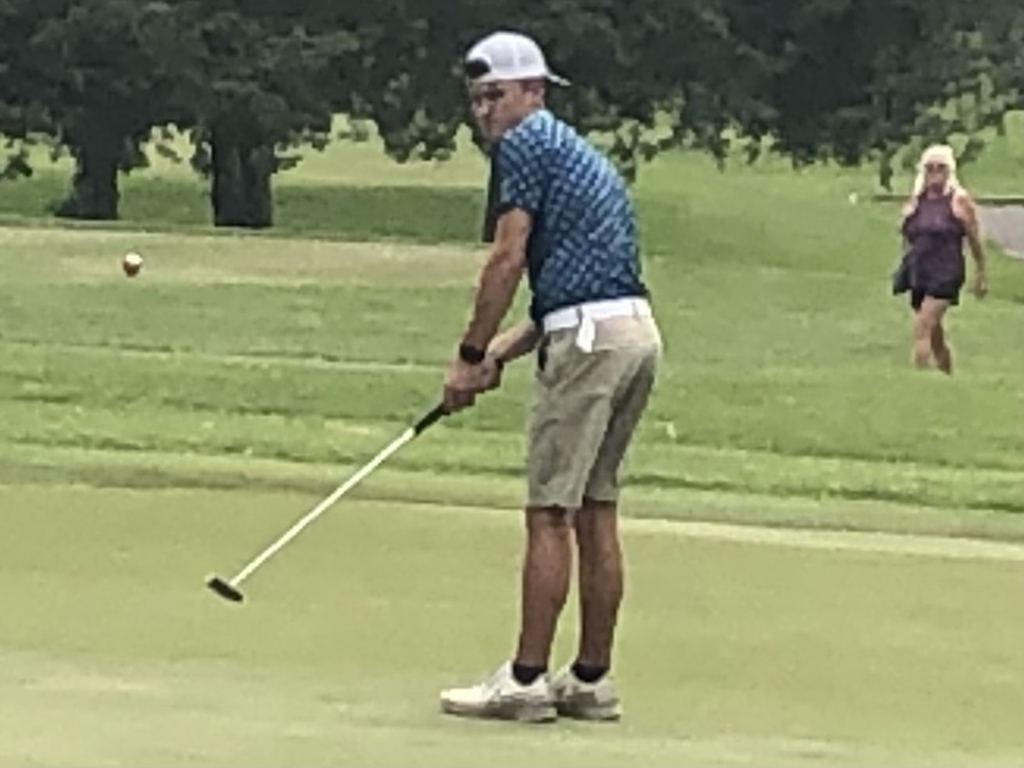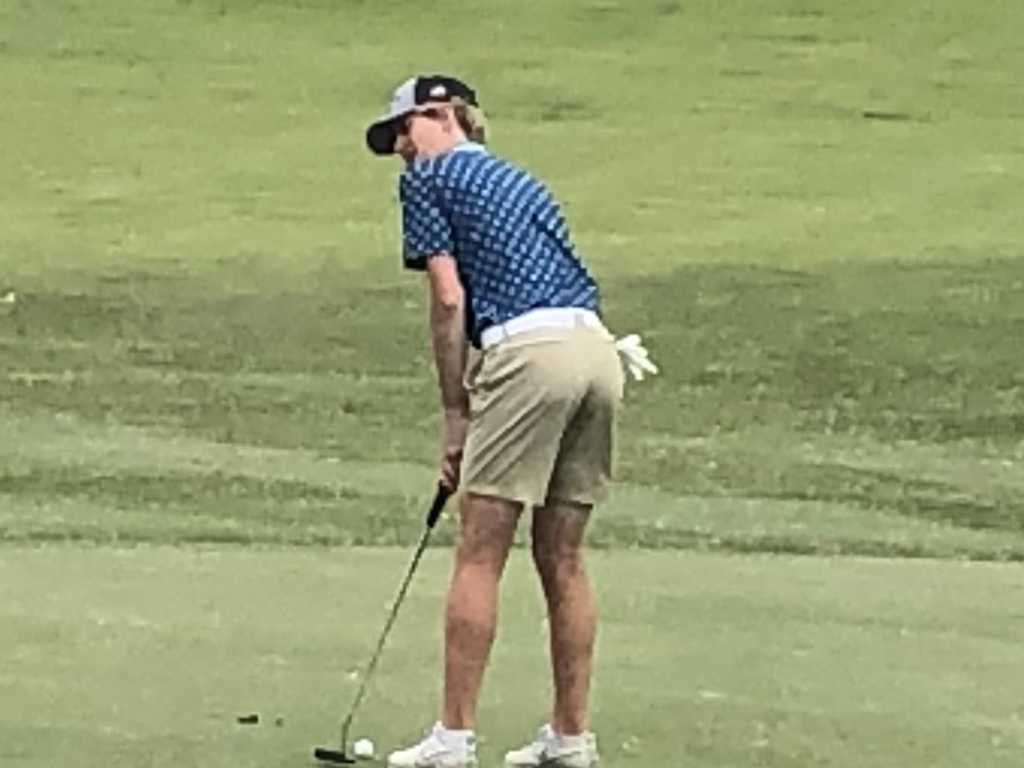 Congratulations and Best of Luck to Underwood's State bound golfers -- Amber Frigaard, Hudson Risbrudt & Trevor Swonger. The three Rocket golfers will be competing in the MSHSL State Golf Tournament at Pebble Creek Golf Course in Becker MN on June 14th & June 15th. Thank you to the Rocket Pep Band, Mr. Pelanek, the OTC Sheriff's Department and the Underwood Fire Department for their assistance on putting together an awesome send-off for Amber, Hudson & Trever. Everyone is proud of these three and of what they have accomplished this year on the golf course. Lots of "Birdies & Pars" at State -- Go Rockets!!

Congratulations to Underwood's Class of 2034!! Kindergarten Graduation was held at Underwood School this morning. The Class of 2034 is currently 48 students strong. These young ladies and young men are ready & raring to go, moving on into the next stage of their educational journey, which is the 1st Grade. There were many proud parents on grandparents on hand that helped celebrate this very special day for our future Rocket "stars". We are very proud of ALL of our "youngest" graduates!!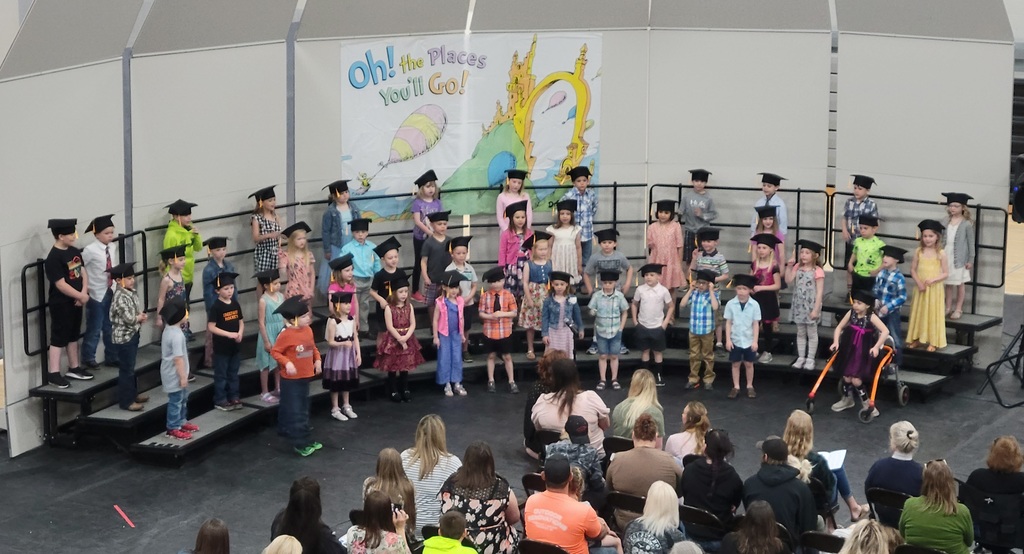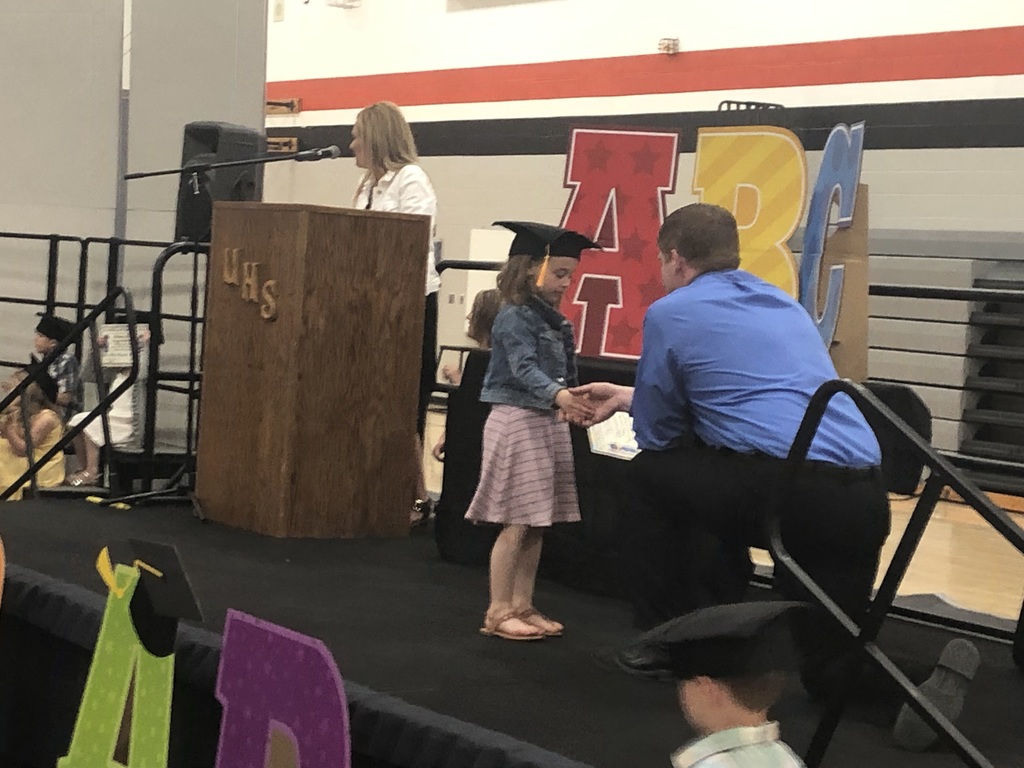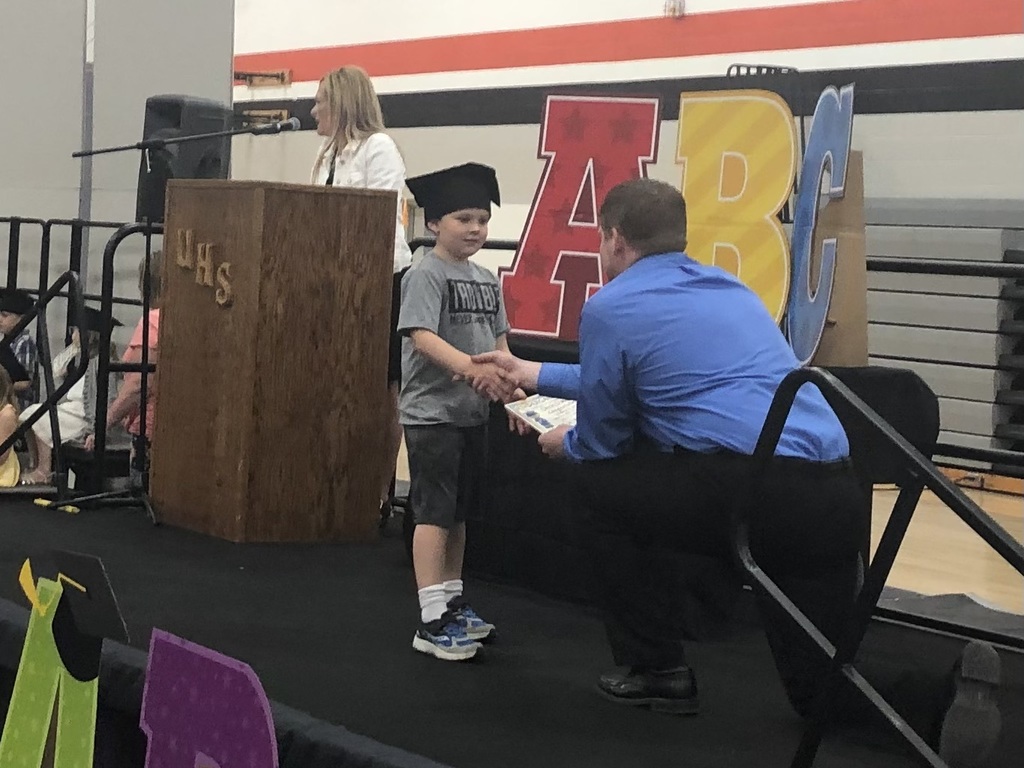 Underwood 6th grade had a end of year trip to Glendalough State Park yesterday and used our new bike fleet. They were able to bike on the park's bike trail and thought it was great!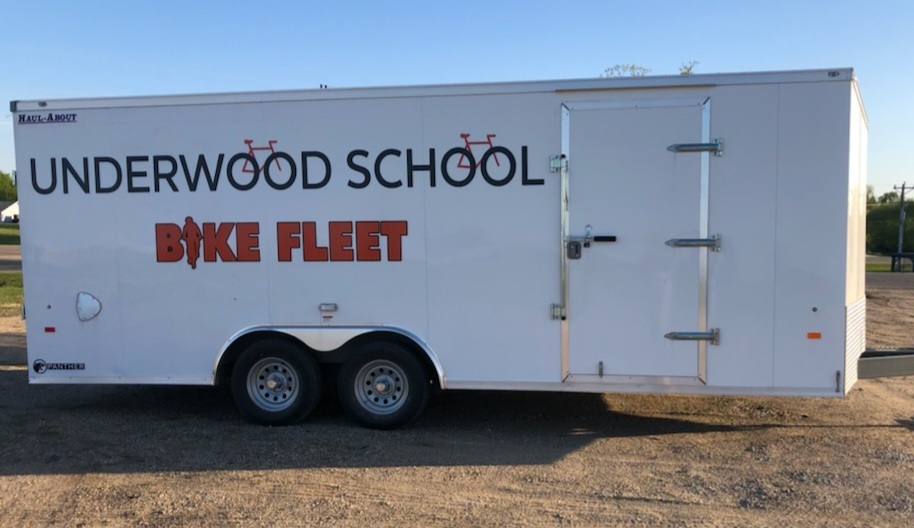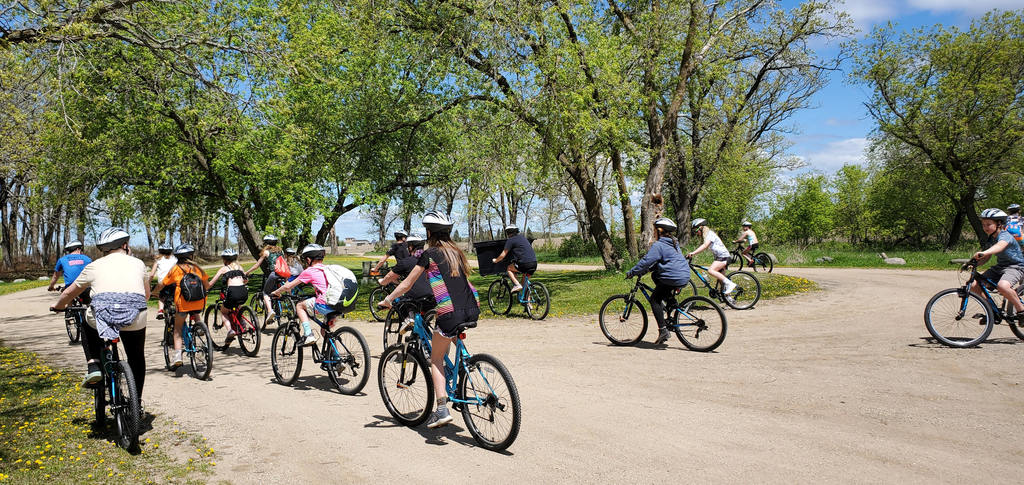 In the last week Ms. Clauson's Civics students have learned more about their civil rights and civil liberties and what the police power is. To help better understand these topics Sheriff Barry Fitzgibbons, State Trooper Lieutenant Corey Pausch and Probation Agent Nicole Woodman came and visited with the kids.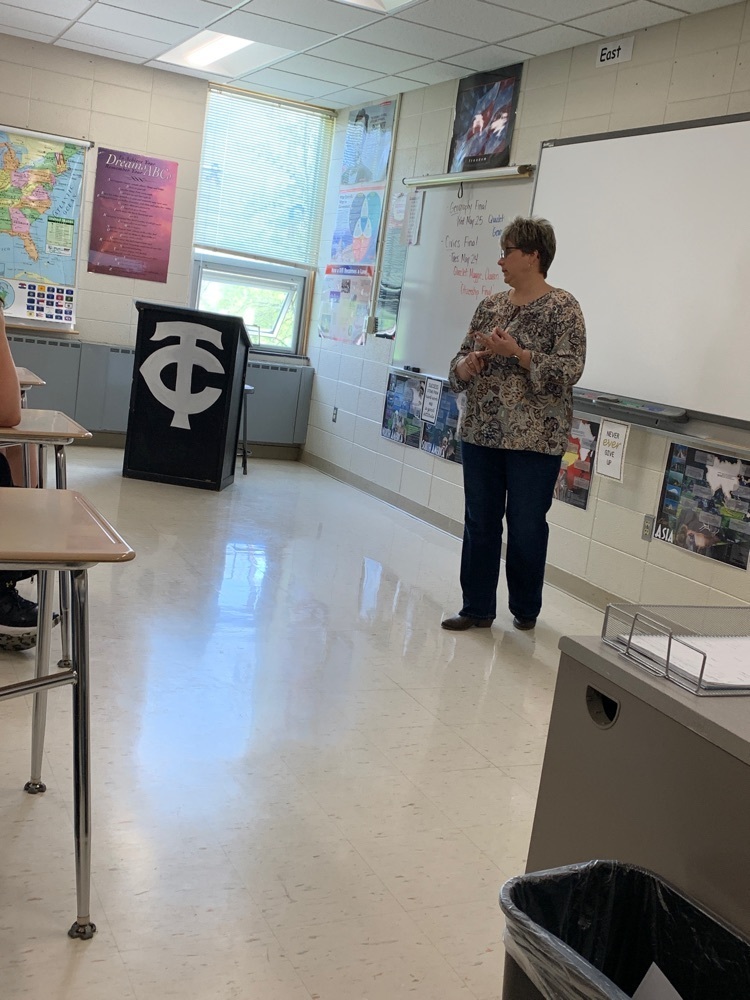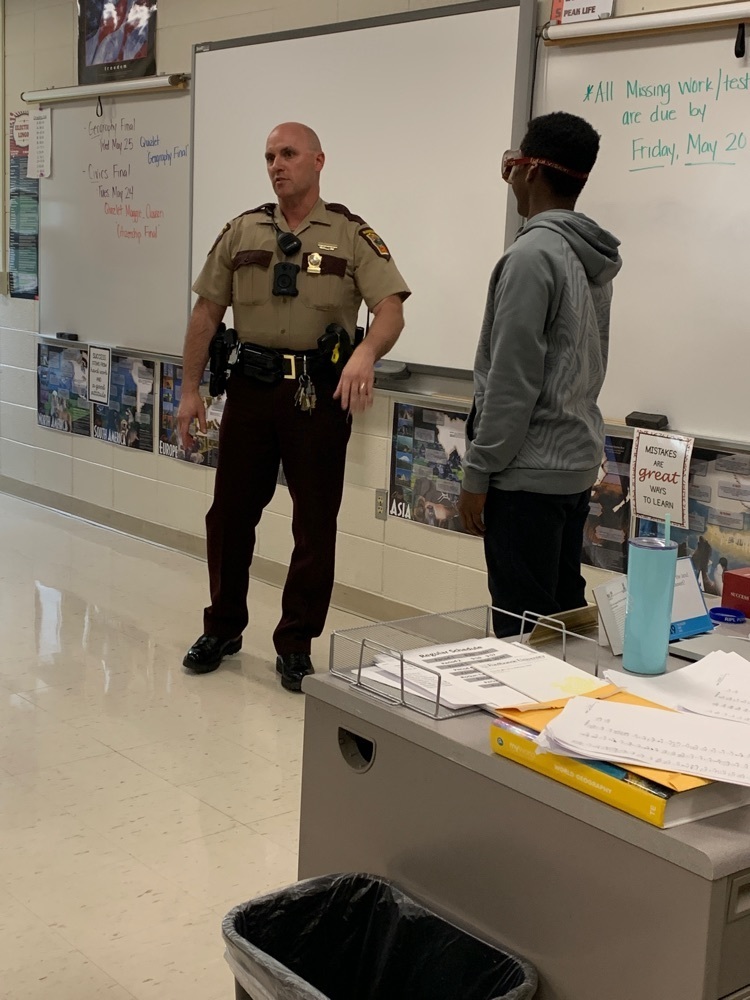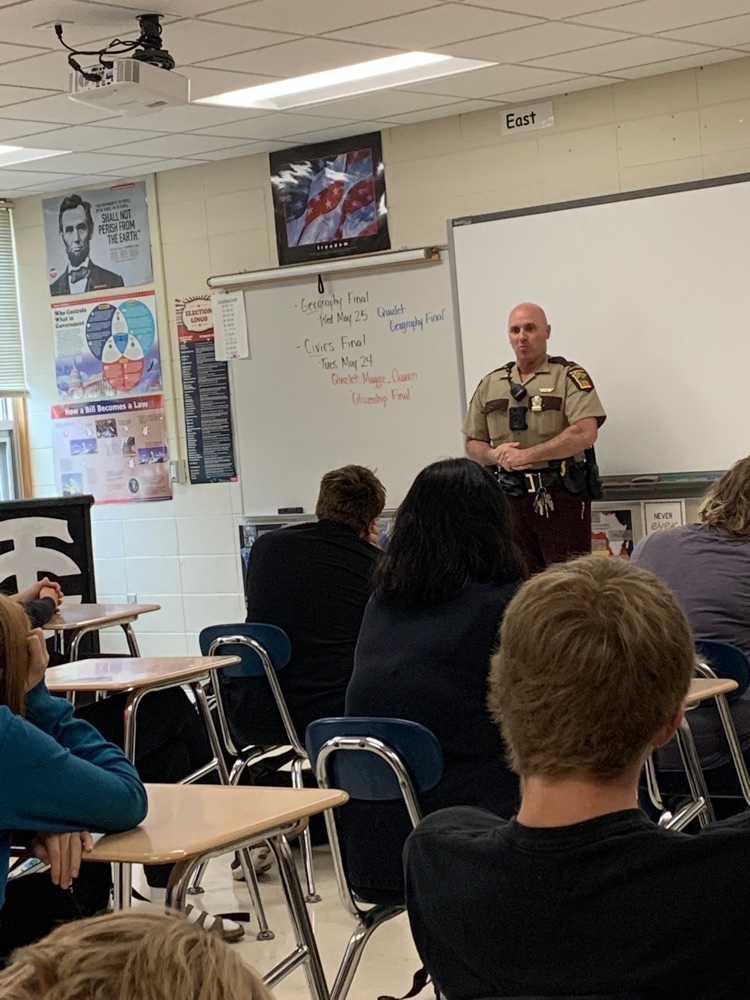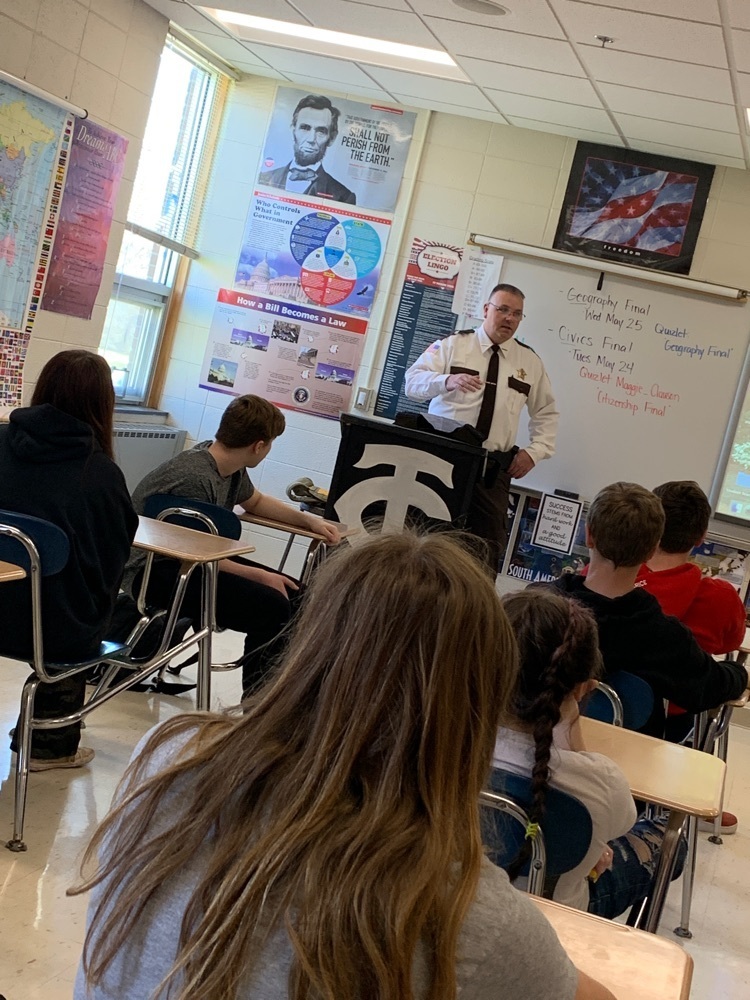 Field Day updates

Congratulations to Underwood High School's Class of 2022. The Class of 2022 is prepared and ready to make a difference. We are proud of all of our graduates and look forward to seeing and hearing about all of their success stories.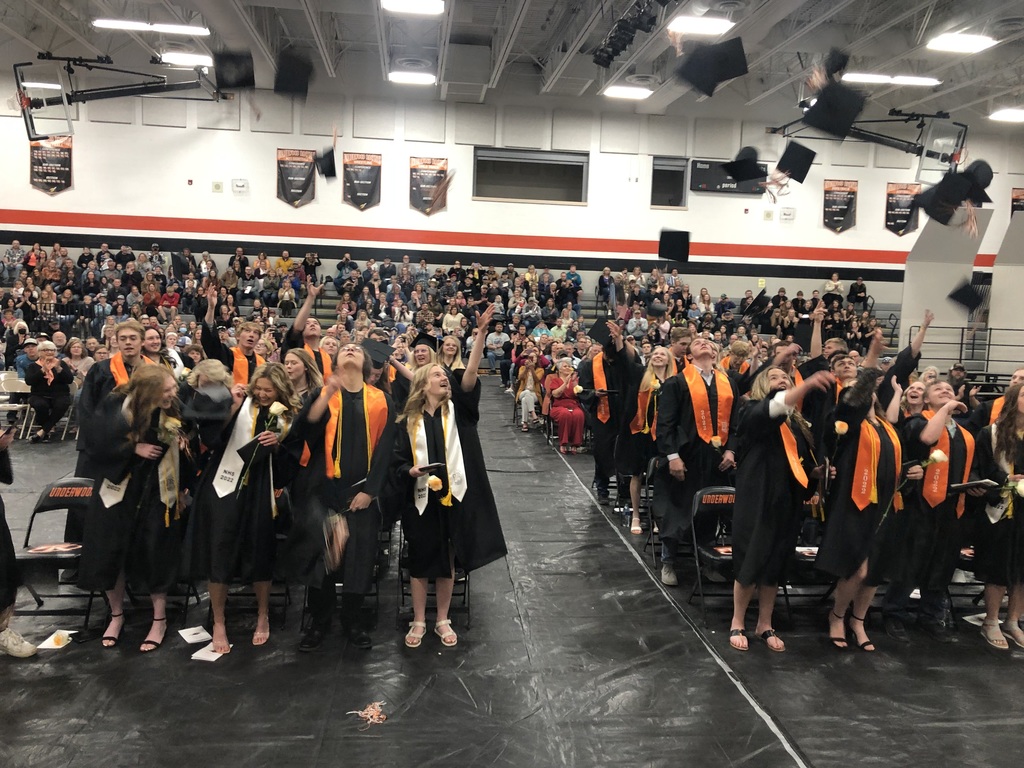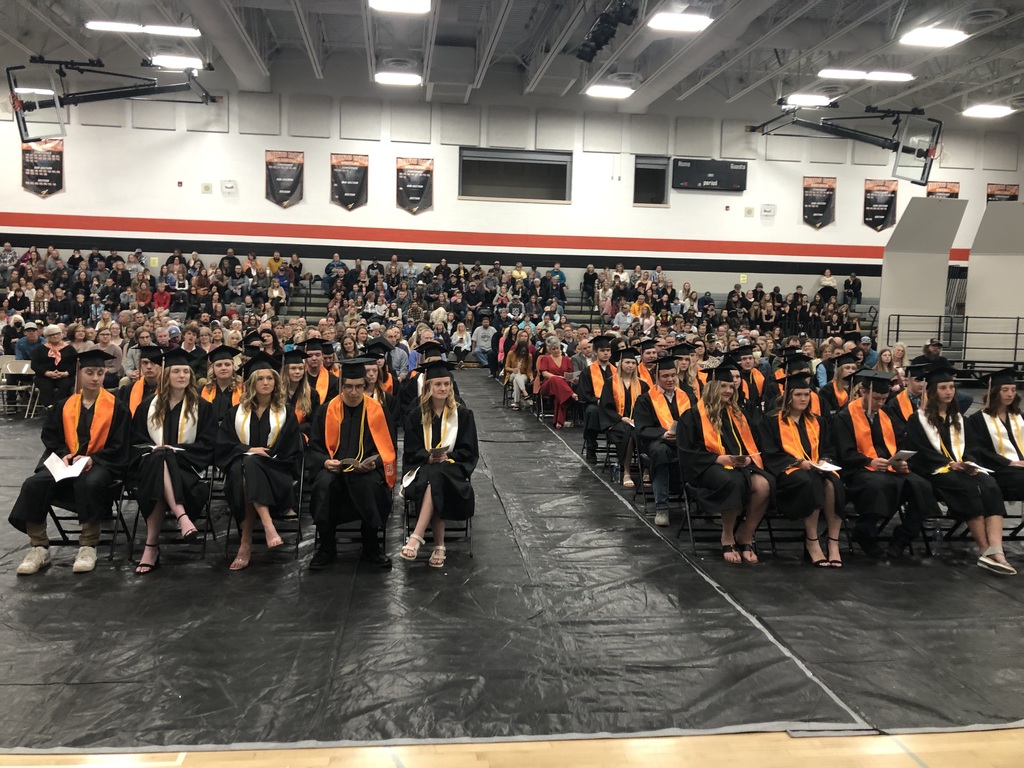 It's empty now, but the Underwood High School Graduation Ceremony is just a few hours away! Come celebrate the Class of 2022. 2:00 PM in the Underwood School Gymnasium.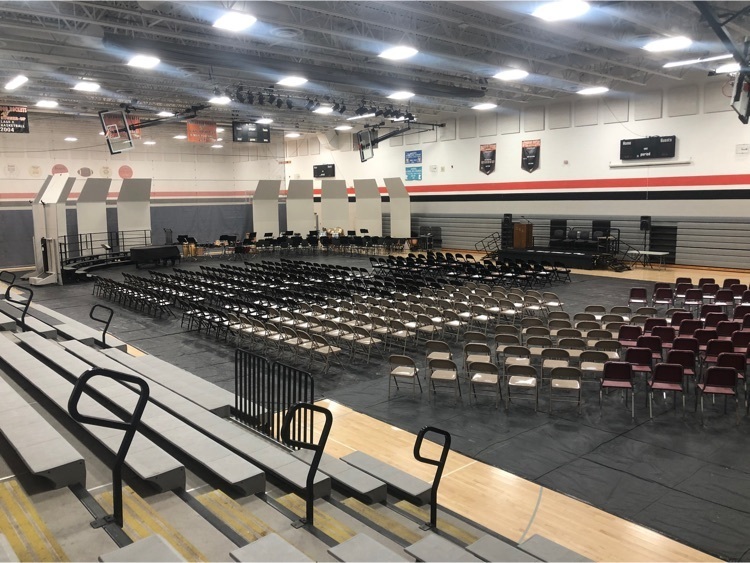 Underwood School Families - Due to current field conditions and the projected temperature on Saturday, we will hold the Graduation Ceremony for the Underwood High School Class of 2022 in the Big Gymnasium. The ceremony will start at 2:00 p.m. The gym doors will open at 1:00 p.m.

Reminder for the Underwood Class of 2022 and their families - The Baccalaureate Service will be this evening (Sunday, May 15th) at 7:00 p.m. at the Sverdrup Lutheran Church in Underwood. This event is open to the public. Please join us.
Looking for Rocket Gear?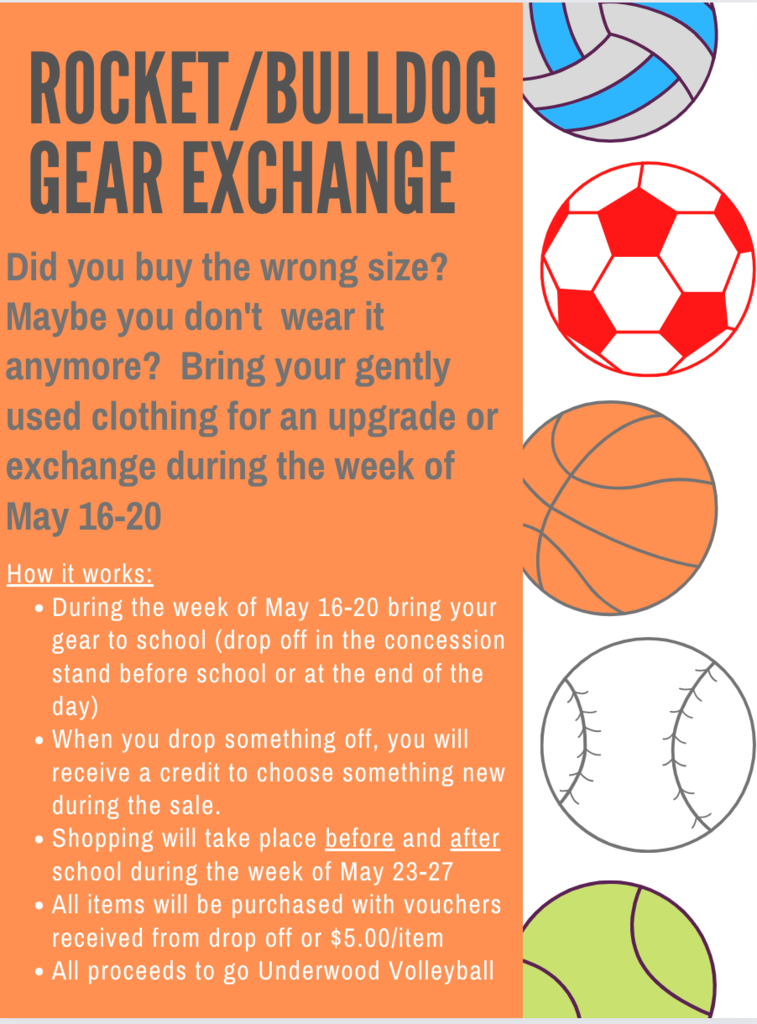 Elementary Families - Due to field conditions, the Elementary Field Day scheduled for this afternoon will be postponed to a later date. We will communicate a make up day plan in the near future.

1st-6th Grade Families, As of now, Elementary Field Day is on as scheduled for tomorrow afternoon. However, the weather may force us to postpone this event. We will make the final call on this event by 10:00 a.m. on Friday.
Friday May 13 is Elementary Field Day!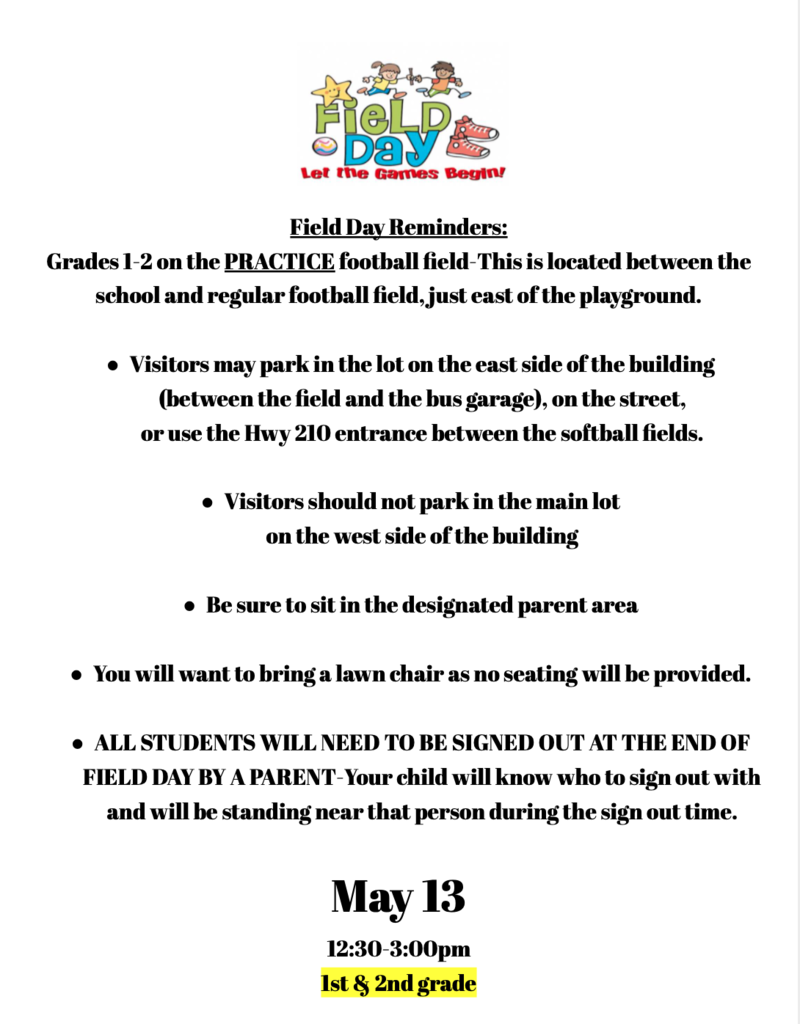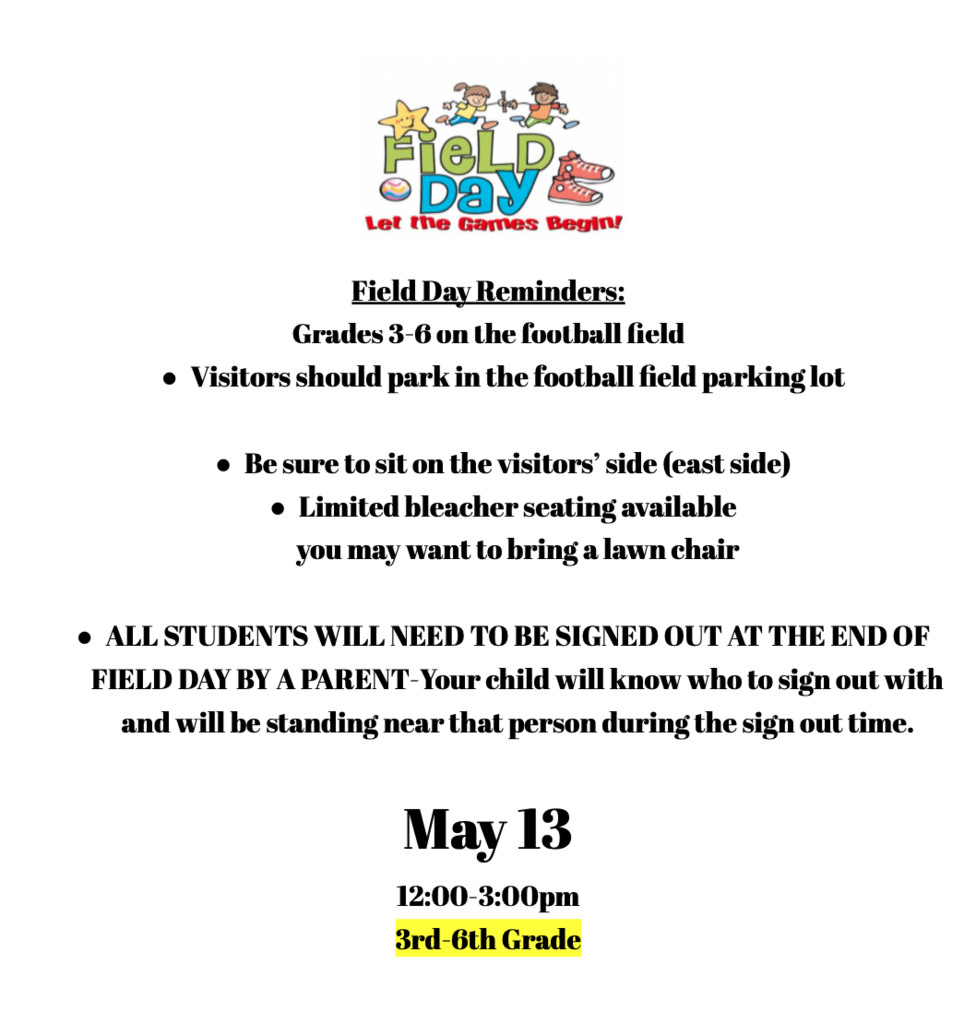 Our FINAL WACKY WEDNESDAY is TOMORROW, May 11th! Let's have some fun! Go ROCKETS!! Prek and 11th are Pink Kindergarten and 8th are Red 1st and 5th are Purple 2nd and 7th are Orange 4th and 9th are Blue 3rd and 10th are Green 6th and 12th are Black All staff and adults Yellow

Elementary School Families - Please remember to submit your Summer Enrichment Program information for any K-6 student planning to attend. Please contact Mr. Follingstad or Mrs. Frederick with any questions.

Congratulations to Underwood's newly inducted National Honor Society Members: Annie Albjerg, Emmy Albjerg, Emma Borgos, Logan Nelson, Ezrah Baker, Elsa Grunewald, Elizabeth Lukken and Nathan Russ. The induction ceremony for these new members consisted of short speeches on the "pillars" of National Honor Society: Scholarship, Leadership, Service and Character. These speeches were followed by the presentation of new members. Current senior members and newly awarded senior members had the opportunity to share a "thank you" message. Super proud of ALL of our National Honor Society Members.

Taste of Minnesota! 6th Grade students created their favorite Minnesota meals and treats for all to enjoy!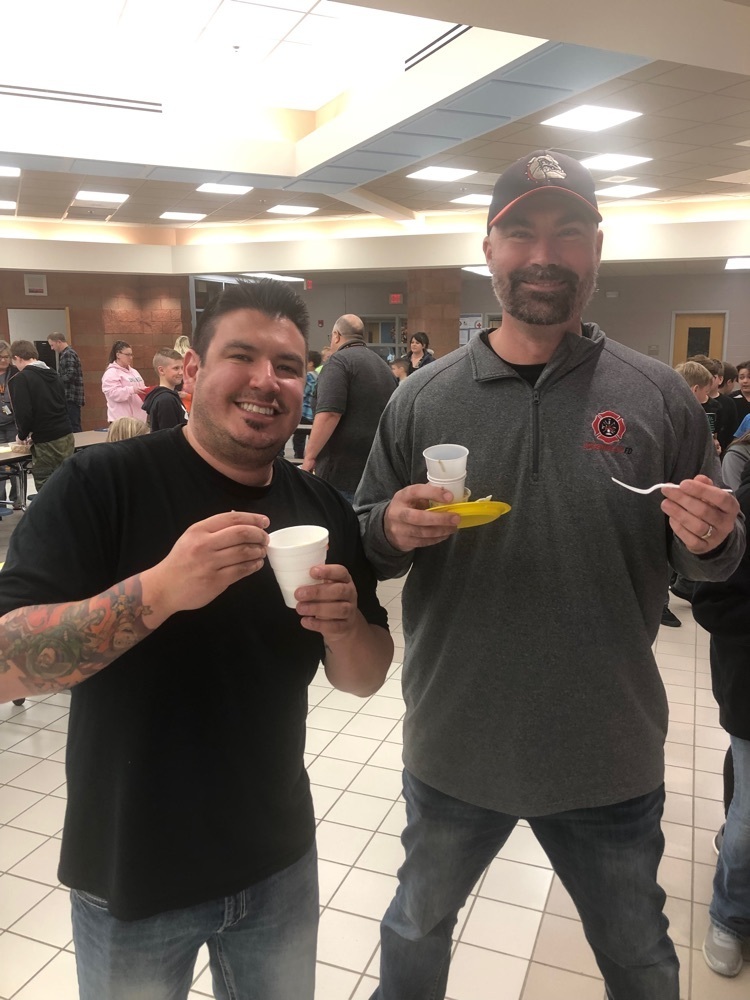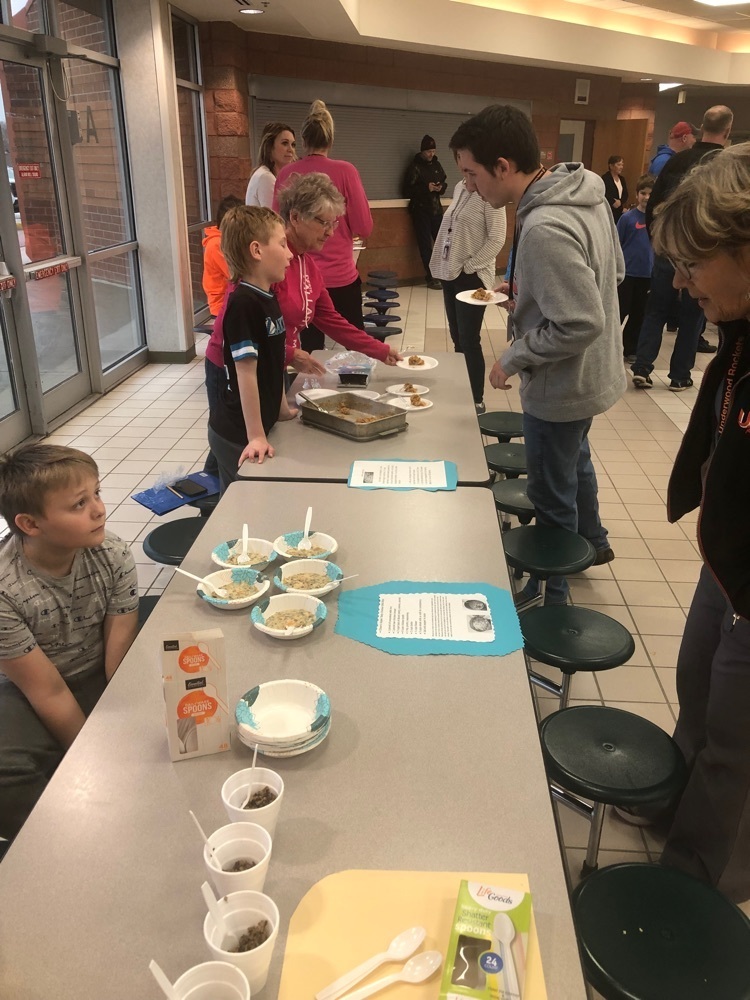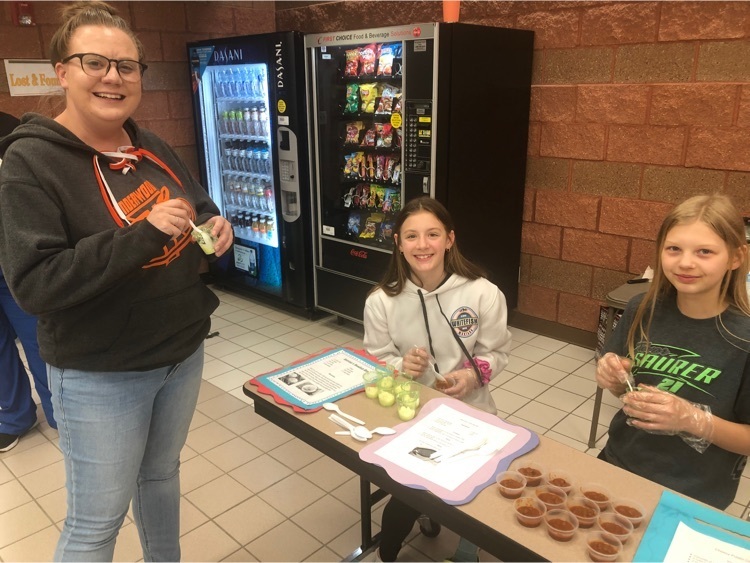 REMINDER- No School for Staff and Students this Thursday and Friday, April 14 and April 15. There WILL be school on Monday, April 18th, which is a makeup weather related day. The updated school calendar is on our school website for the remainder of the year.