On December 27th, Underwood art student Alexis Watson's photograph was selected to represent Minnesota District 8. Her work will be on display for the remainder of 2022 in the State Senate building. Senator Ingebrigtsen chose Alexis' work and has invited her to the Senate building to view the work on display. Congratulations to Alexis.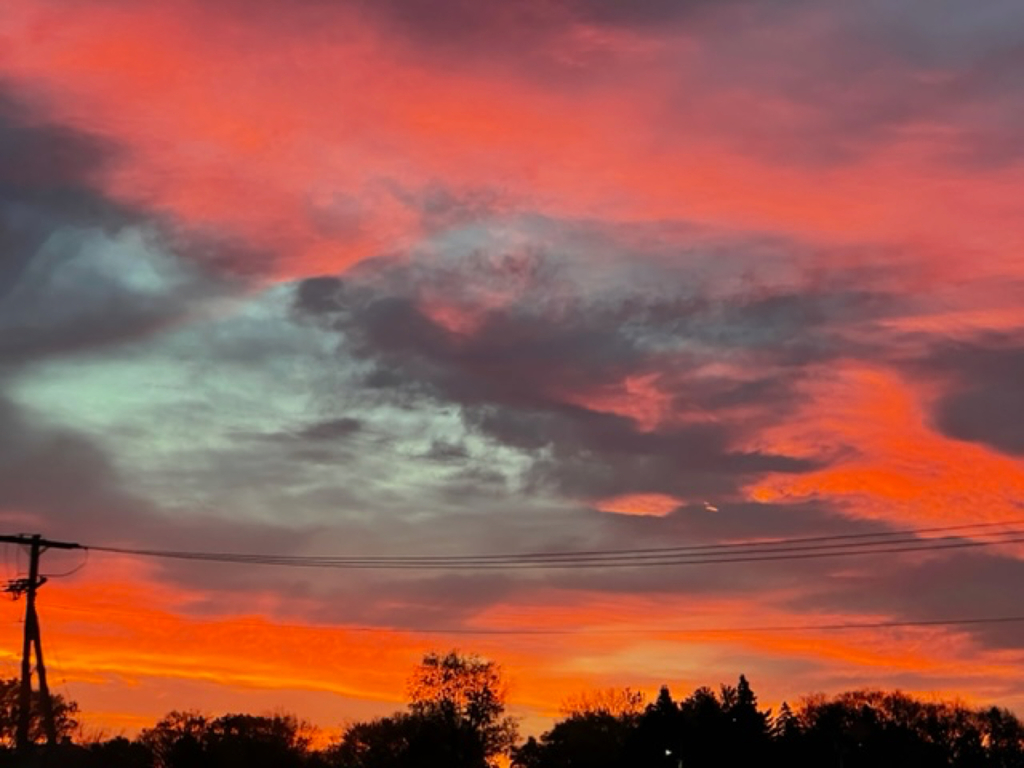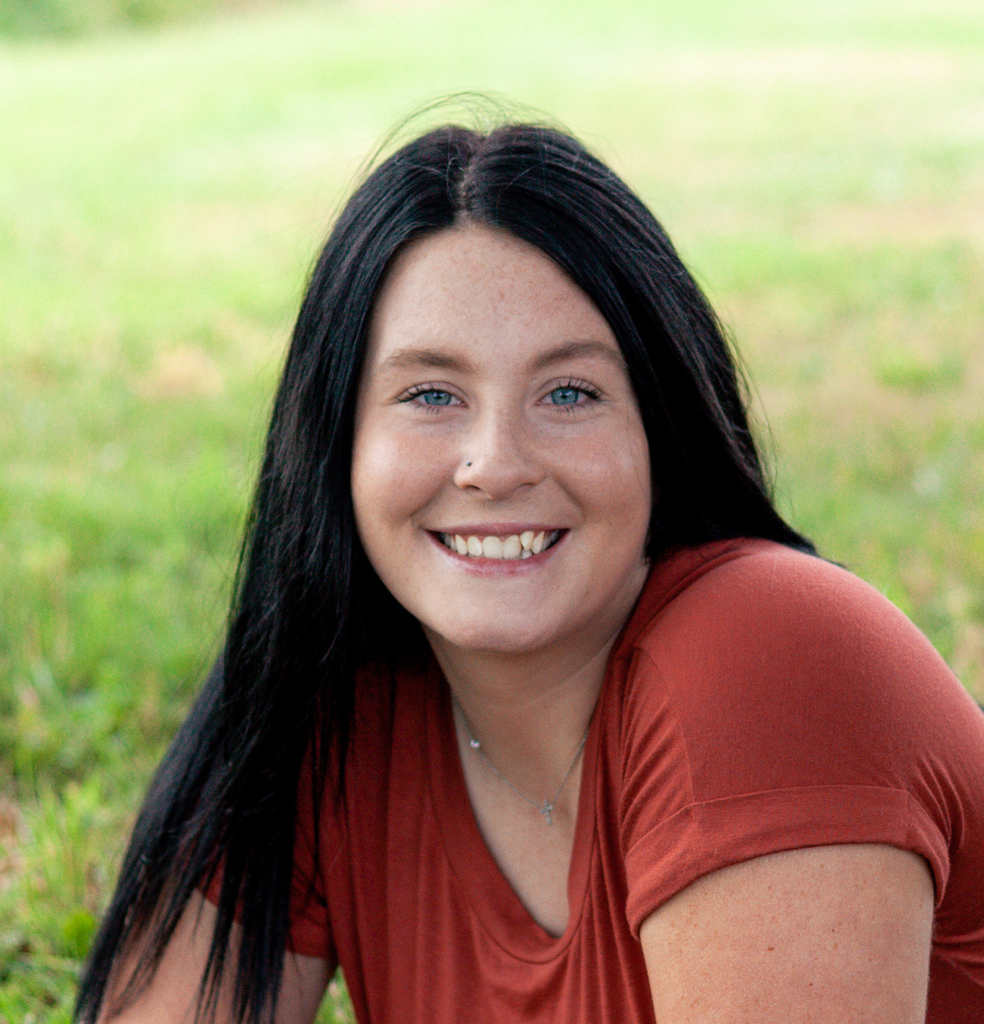 Underwood BPA at Regions on Thursday: All 5 members qualified for the State BPA event. Amber Frigaard, Hannah Radzwill, & Cole Peterson - 1st place in Broadcast News Team. Jakob Kramer - 1st place - Banking and Finance. Kaily Burgau - 1st place - Business Law and Ethics.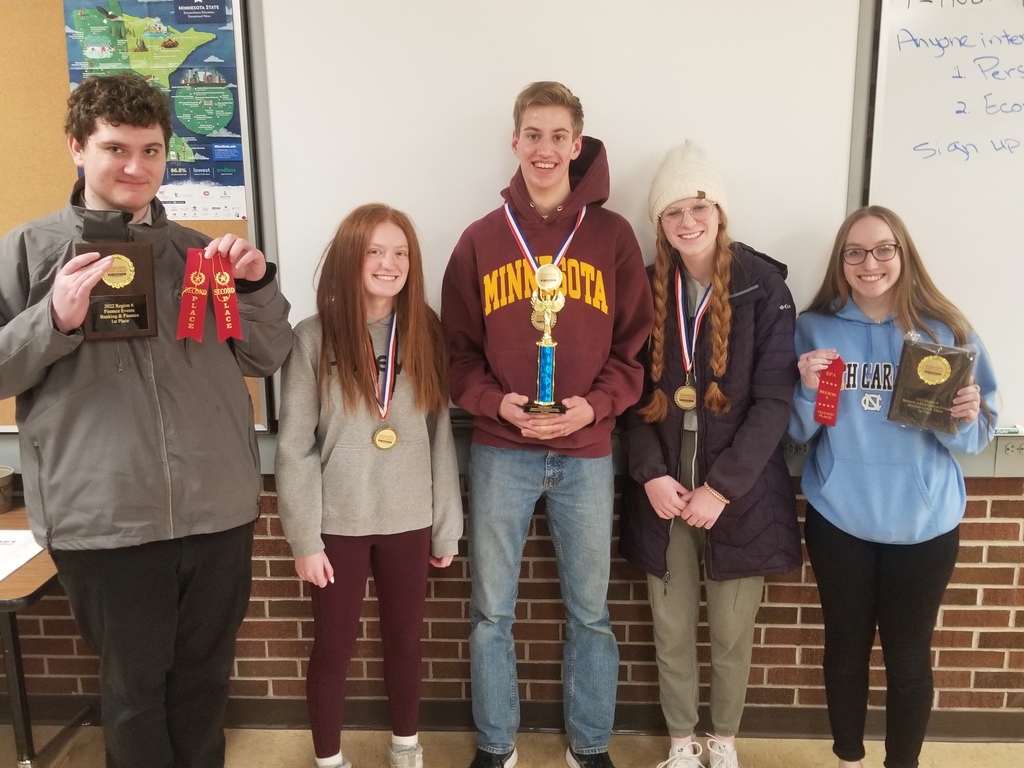 Earlier this week, our Underwood Staff received professional development training on equity. Victoria McWane Creek provided an inspiring presentation that focused on ensuring that all students receive an equitable educational experience at Underwood School. Strategies were shared along with small group discussions taking place on how we best serve all the unique and individual needs of all of our students. The School District would like to thank the following local businesses for helping sponsor our speaker -- Farmers State Bank, Underwood Insurance & the Underwood Quik Stop & Cafe.

Support the Rocket Polar Plunge Team with a Donation On Saturday, February 5th, the Rocket Polar Plunge Team will be braving the elements and will be "plunging" into the warm waters of Otter Tail Lake in support of the Minnesota Special Olympics Organization.  ALL donations for this great cause stay in Minnesota and go directly to supporting over 8,000+ special olympic athletes who currently participate in MN Special Olympics events.  Please use the link below to support one or more of our Rocket Team members' efforts in the Otter Tail Lake Polar Plunge!! Our Rocket Plunge Team thanks you in advance for your support and generous donation Donation LInk: 
https://reg.plungemn.org/team/underwoodschool

Underwood School Families: The Underwood School will start two-hours late on Wednesday, January 19th due to the weather.

Weather Updates - The following events have been cancelled: Junior High Girls Basketball in Ashby. JV and Varsity Basketball in Underwood. Wrestling in Staples. As of now, the Boys Basketball game at Hillcrest is still on as scheduled.

Weather Updates - The following events have been cancelled: Junior High Girls Basketball in Ashby JV and Varsity Basketball in Underwood Wrestling in Staples As of now, the Boys Basketball game at Hillcrest is still on as scheduled.

Underwood School Families - This is a reminder that there is No School for students on Monday, January 17th. This is a scheduled staff development day. Students will resume school on Tuesday, January 18th.
ATTENTION - this year (2021-2022) students in grades 7-9 and parents. Have you ever wanted to go to Washington DC? Well here is your chance to go! Mark your calendars - - Please join us and World Classrooms for a Virtual parent/student informational meeting on Monday, February 14, 2022 at 6:00pm. The next Washington DC trip will take place in the Summer of 2024! If you have any questions, please contact Ms. Clauson at
mclauson@underwood.k12.mn.us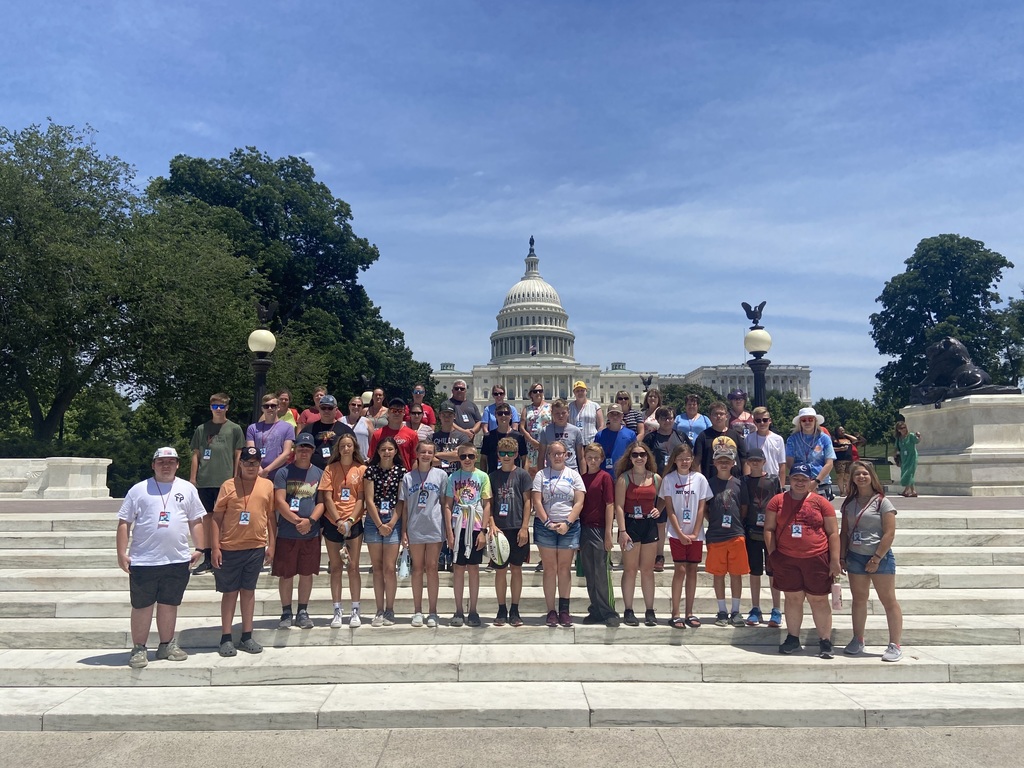 Mrs. Hoyt's 7th grade math classes practiced their graphing skills on a variety of holiday and winter graphs today. Sitting by the "fire," eating candy canes . . . A fun and cozy class on this snowy morning!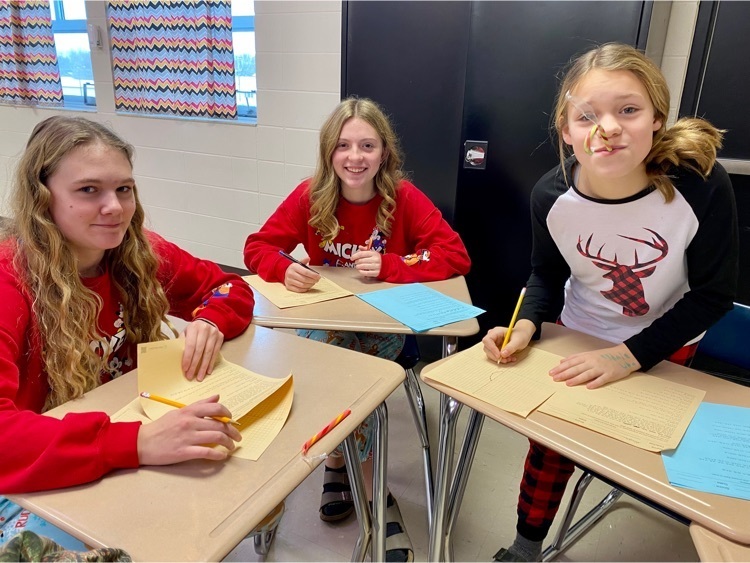 Another awesome holiday concert was delivered by the Underwood School Instrumental Bands tonight. ALL bands -- 5th/6th Grade, Junior High & Senior High Bands were in action tonight. Some amazing talents showcased by all of our band students tonight. Kudos to Mr. Pelanek and our students for providing a very entertaining night of holiday music for parents, grandparents and guests that were in attendance.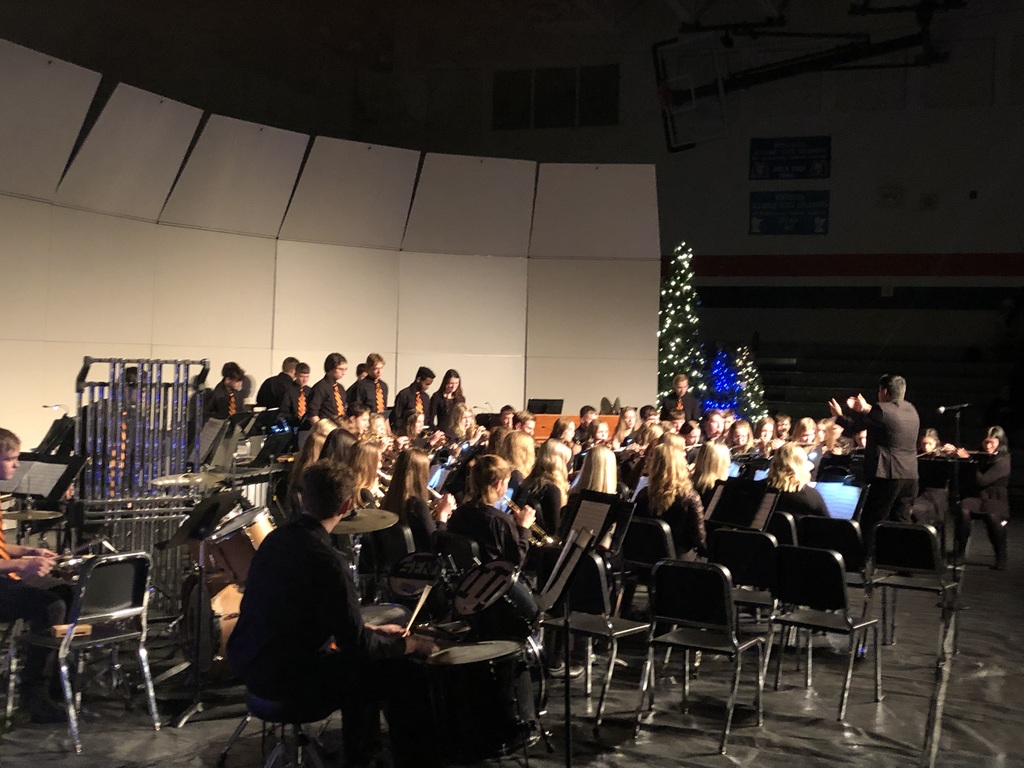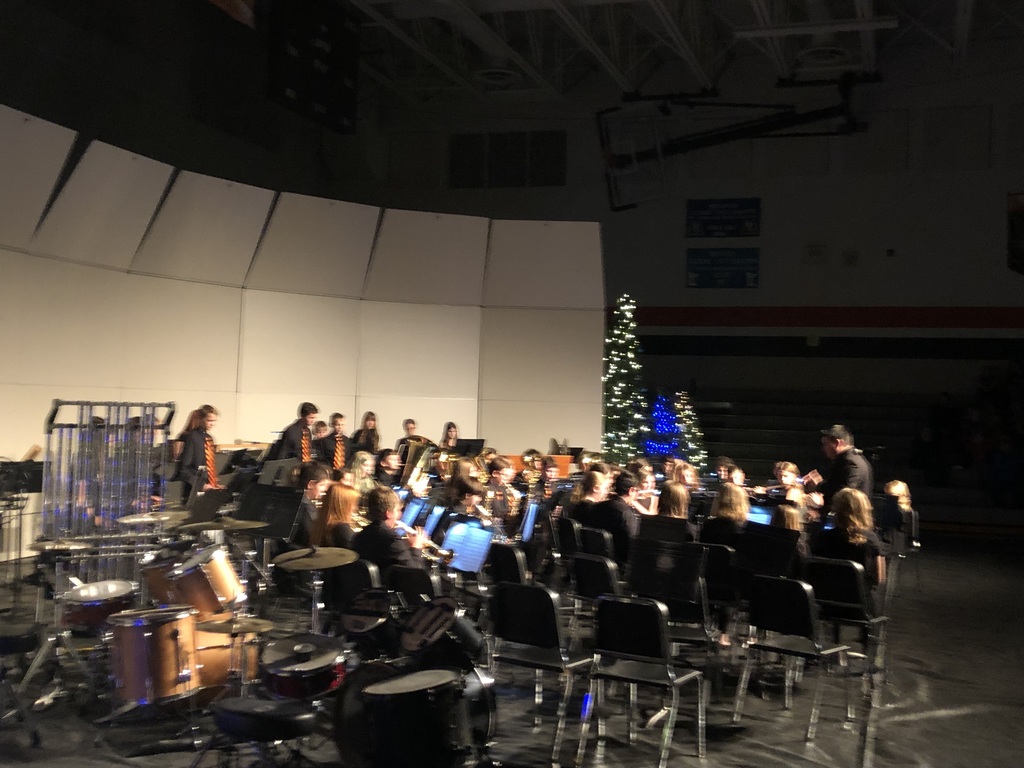 The Underwood Choirs (5th/6th Grade, Junior High & Senior High) entertained a packed house at the Underwood Gym tonight. All of our choirs showcased their awesome talents, singing a variety of holiday music selections. Kudos to all of our choir students and Ms. Flint for putting on an awesome show tonight!!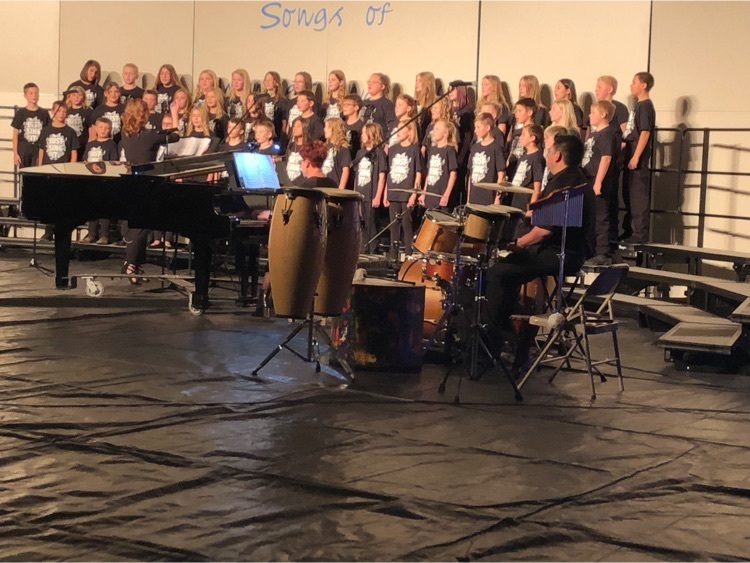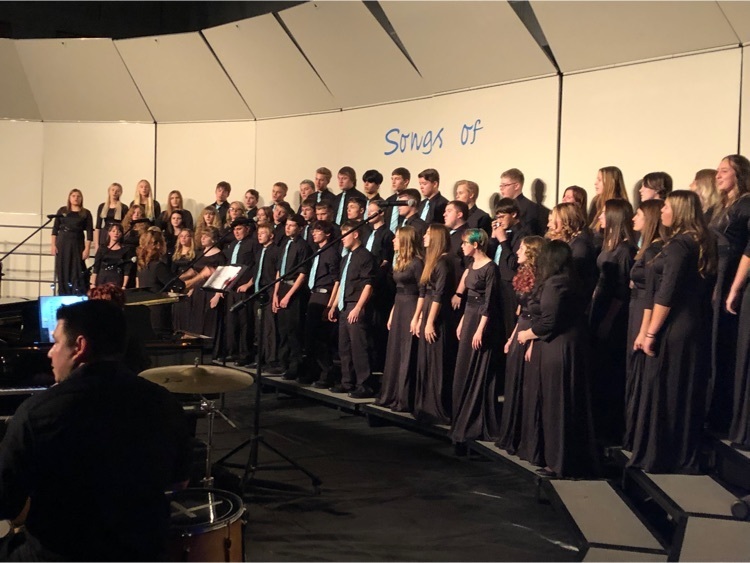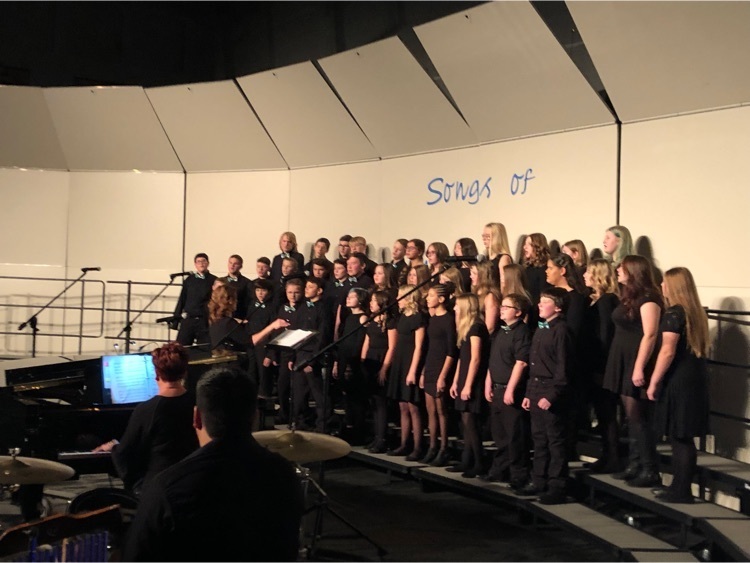 School Calendar Update - Mark Your Calendars There will be No School for students on Wednesday, December 22 as this day has been switched to a professional development day for all school staff. Students will still attend school on Monday, December 20 and Tuesday, December 21.

The Underwood School's "Holiday Store" is open for business. Thanks to a generous amount of donations, the Underwood "Holiday Store" opened today with students in Grades PreK-6 having the opportunity to shop for each of their family members. As you can see from the pictures, our students are pretty excited to do some shopping. A BIG 'thank you" to Susan Uhren for organizing this wonderful event for our elementary students. It is awesome to watch our students carefully pick out a small or big item for each of their family members. An excellent life long learning lesson for our students on the importance of "giving".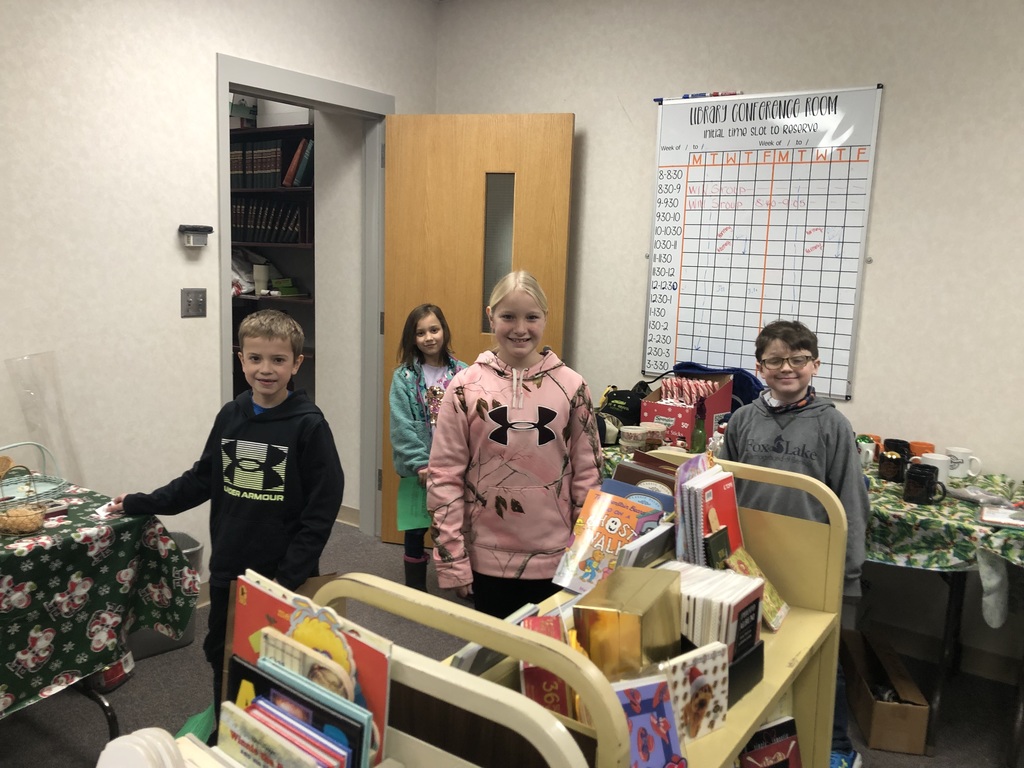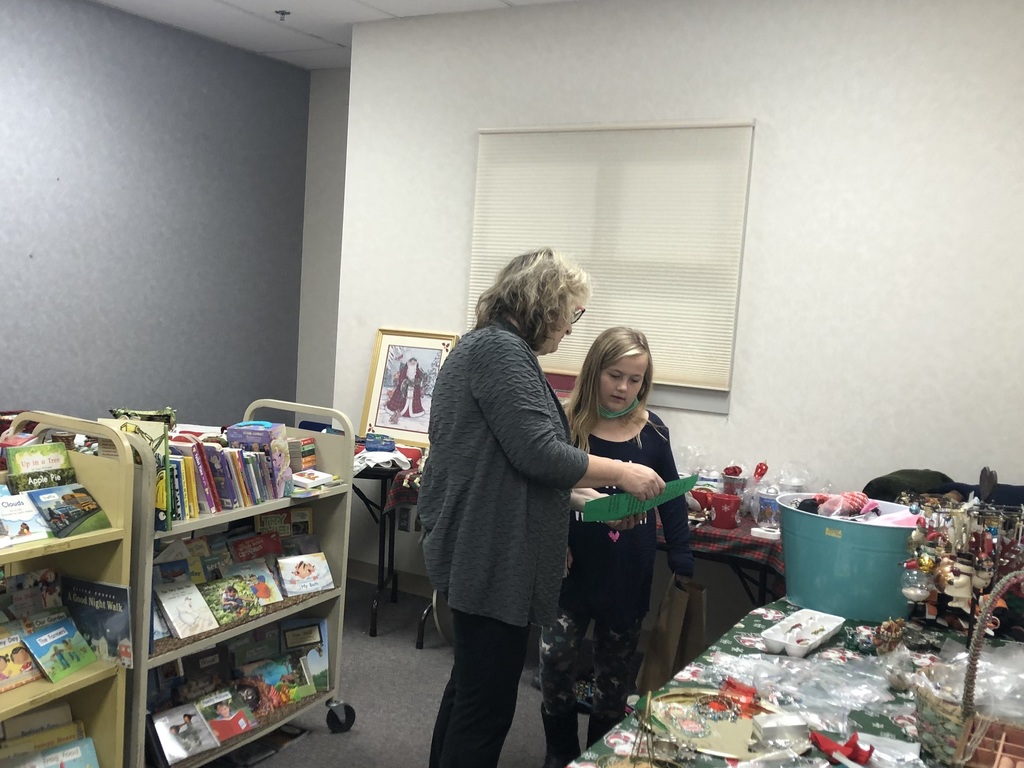 Underwood School Families - This is a reminder that Friday, December 3rd is a scheduled Early Release day.  Elementary students will be dismissed at 12:30 and high school students will be dismissed at 12:33.

In celebration of Veteran's Day, Underwood School had the privilege of hosting a community program honoring our brave men and women who have so admirably and graciously served our country. The program included patriotic music by our school band and choir, an inspirational and emotional speech by Reverend Robert Kersten, and some patriotic messages/presentations delivered by local veterans. This program and the messages delivered continue demonstrate the need to recognize and appreciate all of the sacrifices that all of these brave men and women have made, which have allowed the rest of us the freedom we enjoy. Happy Veteran's Day from the Underwood School and a HUGE Rocket "Thank You" to all of our veterans and to those veterans who have passed -- your dedication, loyalty and sacrifices are truly appreciated. Also, a special "thank you" to our Underwood American Legion Post for allowing our school to host this most prestigious program/event. "Kudos" to our students who had the privilege to actively participate in this program, via their musical talents, or their writing talents or simply through their respectful attention and listening during the program.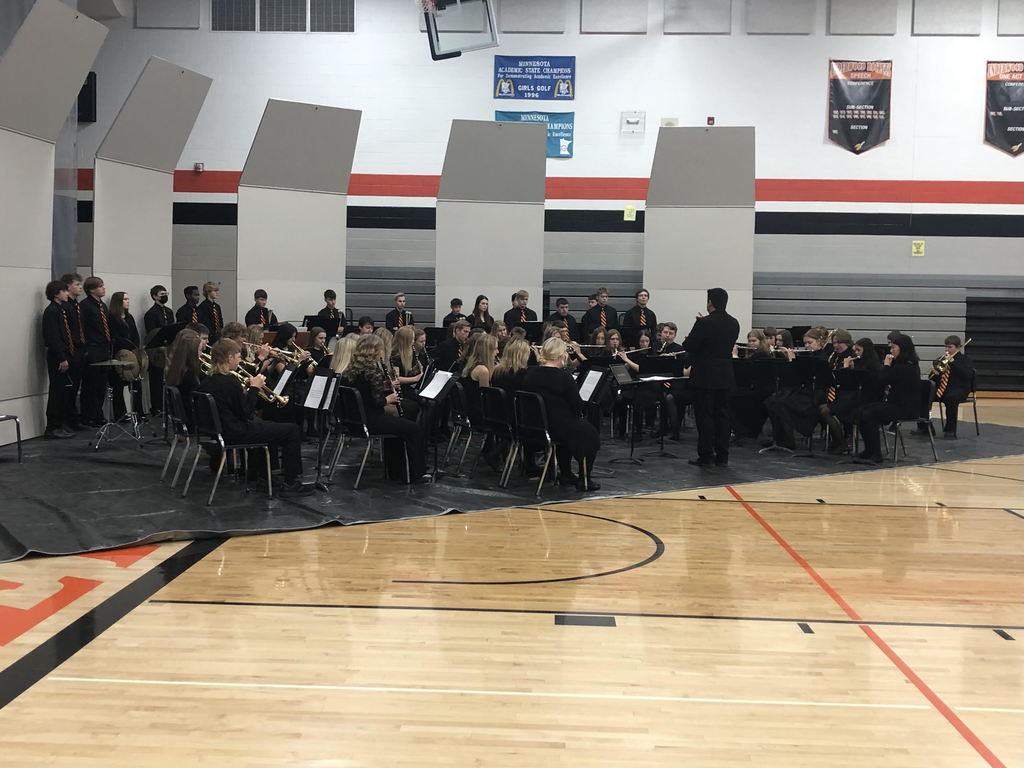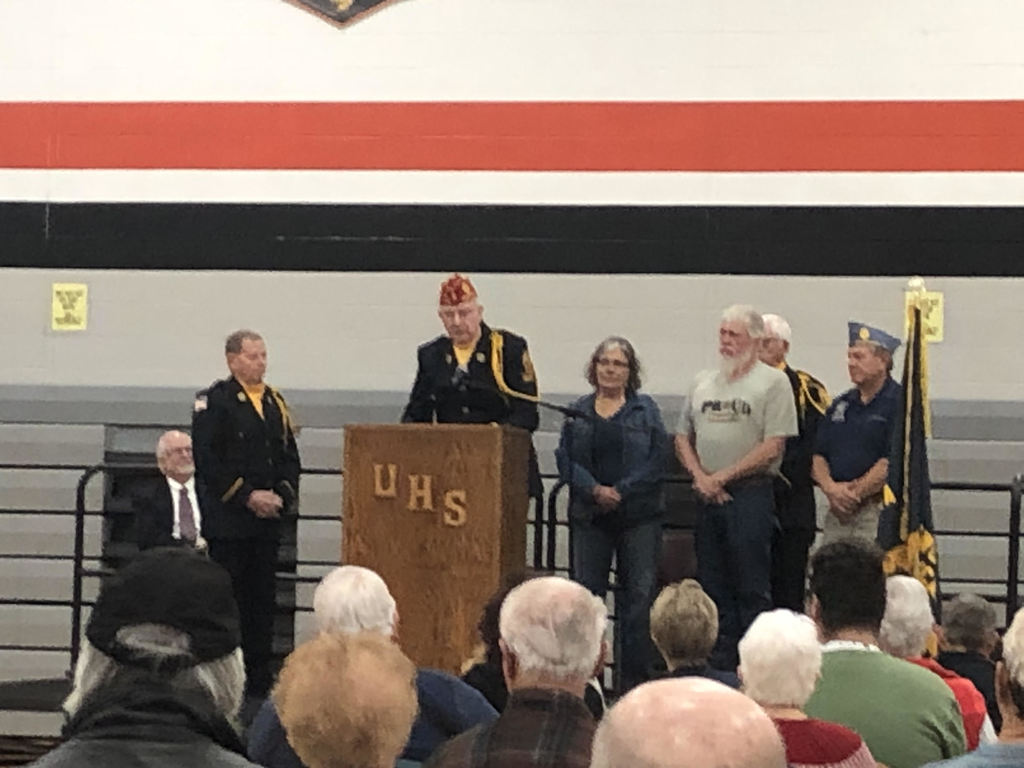 The Underwood School will be hosting a Veterans Day Program at 9:00 a.m. tomorrow morning. Please help communicate this time to any person who may be planning to attend as the time was posted incorrectly in the Battle Lake Review this week.

The Financial Aid presentation scheduled for 6:00 p.m. tonight has been cancelled. If we are able to reschedule to a new date & time, we will communicate with parents/guardians and students.